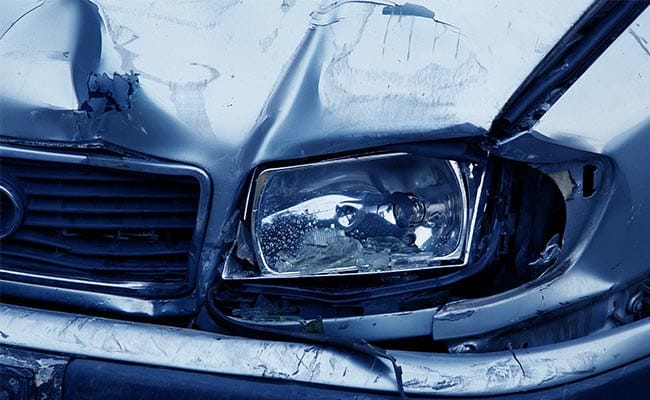 Which 2016 vehicle is safer – a Mini Cooper or a Ford F-150 pickup? Logic suggests the truck but while the Mini gets a "Top Safety Pick Plus" award from the Insurance Institute for Highway Safety (IIHS) the F-150 only gets a "Top Safety Pick." This proves one thing: safety ratings are complicated. That's a pity when they're so important. No one wants to put their family in an unsafe vehicle, but how do you make sense of the scores?
Two Systems, One Goal
The National Highway Traffic Safety Administration (NHTSA) evaluates new vehicles for crashworthiness. Test results are shown on the new car window sticker in the form of a star rating. Their system has been through several revisions since testing began in 1978, most recently in 2011.
The IIHS began performing crash tests in 1992. They grade vehicles on a four point scale: "poor," "marginal," "acceptable," and "good."
Both organizations have the same goal – to help buyers make informed decisions about which vehicle will serve them best. Publishing such information encourages manufacturers to improve the protection provided.
What's Covered?
Originally the NHTSA looked only at frontal impacts. Side impact testing was added in 1997 with rollover performance included from 2001. Vehicles are awarded from one to five stars in each category. In 2011 the performance requirements were upgraded and an overall score added.
The IIHS performs five tests:
Moderate front overlap
Small front overlap
Roof strength
Side impact
Head restraints
In addition, the IIHS rates the availability of crash avoidance and mitigation technology on a three point scale: Basic, Advanced and Superior. These systems aren't part of the NHTSA star system but are highlighted on the window sticker.
To simplify things, each year the IIHS identifies its "Top Safety Picks". These are vehicles that earn a "good" in all five test categories and get a "Basic" for avoidance and mitigation technology. Vehicles with higher avoidance scores qualify for the "Top Safety Pick Plus" award.
One point to note: in both systems a vehicle is compared against others in its category. This means the results for the Mini can't be compared directly with the F-150. What you can say, though, is that the Mini is safer than most other cars in its class.
For More Information
To learn more about vehicle safety testing and how your car compares, visit the sites below: