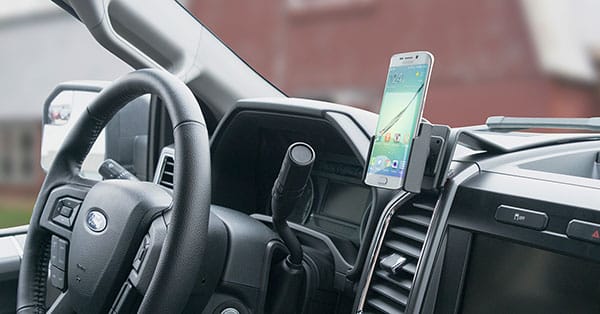 The Ford F-150 truck is an American classic. Whether you're on the road for work or play, our custom phone mounts fit into the seams of your dashboard and keep your phone discreetly within reach. Use a phone mount in your Ford F-150 for GPS navigation, streaming your favorite music or for hands-free talking. Get a phone mount that is built as tough as your Ford. Made of High-Grade ABS plastic with an extra strength mounting platform, our phone mounts will stand the test of time. And, don't just take our word for it, check out what our customers are saying!
Ford F-150 Phone Mounts
We carry a wide variety of phone mounts for your Ford F-150. In fact, we offer phone mounts that have been custom designed to fit your Ford's dashboard, whether you have the 2016 F-150 or the 1987 F-150. Installing our dashboard phone mounts is easy, with no need to drill holes or dismantle your dash.
We are currently offering the following three dashboard phone mounts for the 2016 Ford F-150:
Custom Phone Holders
Once you've chosen the right phone mount for your F-150, it's time to choose a phone holder. Just like our vehicle mounts, our phone holders are custom designed to fit your specific device perfectly! Whether you are looking to mount your iPhone 6, Samsung Galaxy S6 or any other phone you can think of, just search for your specific device – we have an option for you!
ProClip phone holders come in a variety of charging and non-charging options. Each phone holder features Tilt Swivel, allowing you to tilt your phone 20 degrees in any direction and swivel 360 degrees between portrait and landscape modes.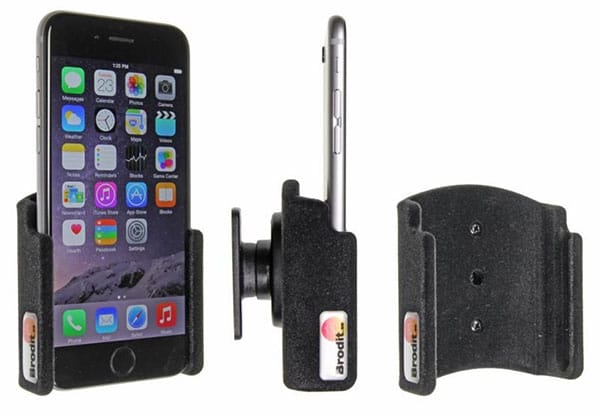 Vehicle Tablet Mounts
Need a larger screen for work or navigation? Check out our custom holders for iPad and other tablets!