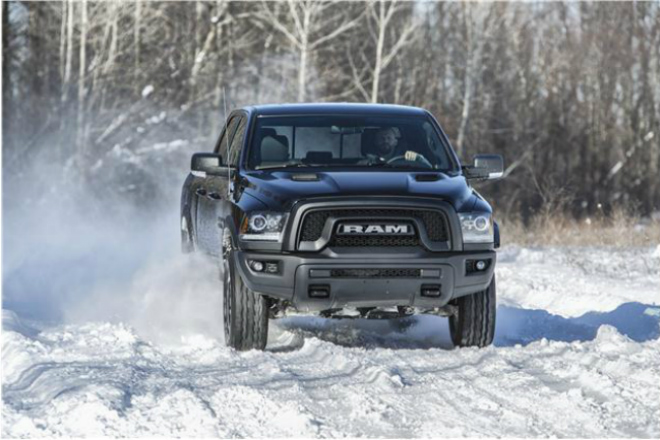 Modern pickups, these days, are daily-driver-centric. Sometimes, drivers need to get back to their off-road roots. Fortunately, there are still some rugged, high-power trucks on the market for the tundra exploration crowd. Whether you are looking for a diesel, a full-size or a compact, you can rev up your 2017 travels with these awesome trucks.
The Top Off-Road Trucks of 2017
The Toyota Tundra TRD Pro
The Toyota Tundra is a well-known off-road vehicle boasting off-road suspension, off-road tires and a skid plate. It is great for the price, and a lot of test drivers praise the Tundra's ability to eat up the terrain. It can handle jumps without bottoming out, too, which is a great quality among modern trucks.
The Toyota Tacoma TRD Pro
Similar to its larger Tundra brother, the Toyota Tacoma features an awesome TRD off-road package. The package is new, in 2017, and it offers a skid plate, 9.4 inches of ground clearance, multi-terrain select and an electronic locking rear differential. It can handle all sorts of terrain types, and it manages a variety of speeds to keep drivers geared towards their destinations regardless of the road type.
The Ram Rebel
The Ram Rebel looks similar to the Ford Raptor, but it offers knobby tires, an upscale grille and powerhouse wheels. Make no mistake: The Rebel is an off-road vehicle. It also rides roughly one inch higher than the Ram 1500. Delivered with its own steering calibration, the Ram Rebel is outfitted with 33-inch tires. It's one of the best off-road trucks around, even if it takes a departure in the angle department.
The Nissan Frontier
PRO-4X
It's a manual transmission, giving you full control of every landscape contour. The Frontier PRO-4X has six gears, an electronic-locking rear differential, hill start assist and descent control. Really, the PRO-4X was crafted with off-road climbing specifically in mind. Plus, its design keeps it from rolling backwards when traversing steep angles. You can purchase it with an automatic transmission, though its manual default makes it superior to other compact pickups.
These trucks underscore the best qualities in modern trucks. In the past, off-road warriors suffered from poor fuel economy, outdated cabins and sheer lack of comfort amenities. If you haven't yet, take a closer look at the selections above. If you love travel, want an off-road adventure and feel like you deserve a comfortable ride regardless of the terrain, these trucks can pave your way to happiness—even if the pavement is a rocky road.