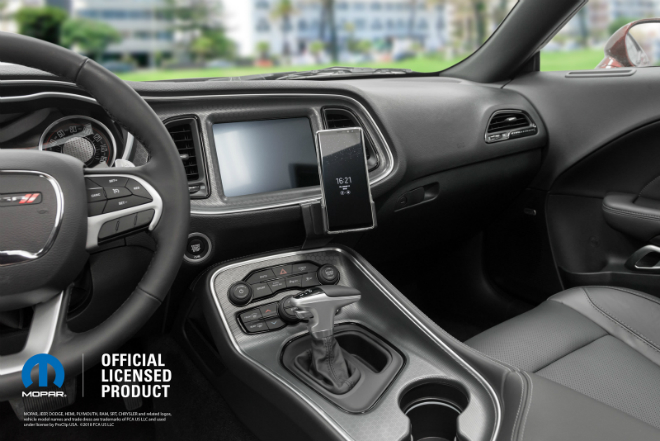 A racetrack veteran, the Dodge Challenger is a powerful daily driver with a classic Mopar touch. Built for street legal performance, the Challenger features a stock 3.6L Pentastar V6 Engine with multiple V8 HEMI upgrades. Beefed up horsepower makes the Challenger fast, but will require a sturdy phone mount when cruising in the fast lane. ProClip Dodge Challenger mounts are an official licensed Mopar accessory. Pair this mount with a custom phone holder made to fit the popular smartphones including iPhone and Android.
Attaching your ProClip (2015-2018) Official Mopar Angled Mount (no. 855052) to your Dodge Challenger console is easy. Watch the following video for a detailed, easy-to-follow instructional demonstration or simply follow the brief installation instructions included with the mount.
Remember to always clip in the car mount prior to attaching the device holder.
[Video] ProClip Dodge Challenger Mount (no. 855052)
You now have a solid mounting platform for any one of our mobile Phone Holders to attach to the face plate of the Car Mount. Please note this mount is not compatible with modified/aftermarket dashboards.