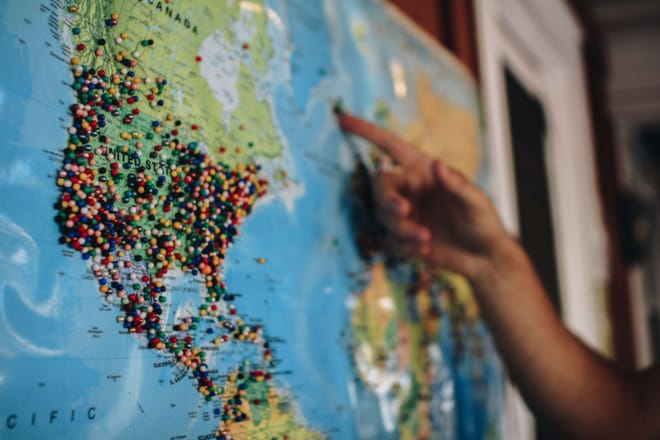 Living on the move is always exciting, especially if the next destination brings new opportunities for a better and more comfortable life. You've got a new job, or you want to change your lifestyle somewhere else. However, before you enjoy the new home, many things need to be done. Starting from packing your things from home, changing documents with a new address, buying a new home or selling an existing one, all of this creates stress. Of course, your car has to make the move too.
Shipping your car across the country is the easiest way to transfer your vehicle to the desired destination, but only if you choose the right way to do it. There are different ways of shipping a car. Here are the three best ways to ship a car across the country.
Open Auto Transportation
Open auto carrying is the most popular transportation option for most people. This option is sustainable for most vehicles and also the most inexpensive way to ship a car across the country. Open auto transportation is with a truck that is not covered. The truck can carry six to twelve vehicles at the same time, and that is the reason that this open transportation is the most cost-effective. It typically can take between 3-10 days for your vehicle to arrive in the new destination. The only downside in this method is that some damage to the vehicle could occur because of weather conditions. However, the experienced transporting companies have resolved that problem with covering cars with adequate cover.
Enclosed Auto Transportation
If you are the owner of a luxury car, then this option for shipping is the most practical for you. Enclosed auto transportation is a service with a truck which can have soft or hard sides. This way of shipping your car across the country is an option that offers additional protection for vehicles during transportation and the price is higher than open auto transportation.
The nationwide transportation companies that can ship cars across country will offer you enclosed auto transportation if you have an antique car or luxury car to ensure that the car will have maximum protection during transport. If you want full protection of your vehicle, you can ship your car across the country with this option, but you should keep in mind that this is the expensive way to do so.
Ship by Train
Shipping car across the country by train is a way of transporting the vehicle using a rail service. This is a mode of transport in which your vehicle travels along with many other cars and is transported exclusively to a fixed delivery destination. Another negative aspect of shipping a car by train is that the frequency of trains has been reduced in recent decades, so it is scarce to find a train that moves to your desired destination. The advantage of shipping a car with a train is in the price, but some believe that this method of shipping your car across the country is safer as opposed to trucking. The probability of accidents in this type of transport is minimal.
Choose the Right
Most companies in the US will make sure that your vehicles are delivered in the same condition as you gave them. However, there are always exceptions, and you should always be careful about the choice of the transport company. Once you determine which is the best way for you to ship your car across the country, then choose the right company to entrust your vehicle. Second, compare the car shipping prices between the transportation companies or simply use a car shipping calculator that will tell you how much it cost to ship a vehicle nationwide. And then relax! New and exciting days await you in the new home. Enjoy!
Special thanks to Nationwide Auto Transportation for contributing to this article