#ItFitsMe Spotlight Series
Welcome to our #ItFitsMe Spotlight Series where we are shining a spotlight on real cars and real owners, showcasing how ProClip fits into their life.
Meet Ryan and his 2010 BMW 1-Series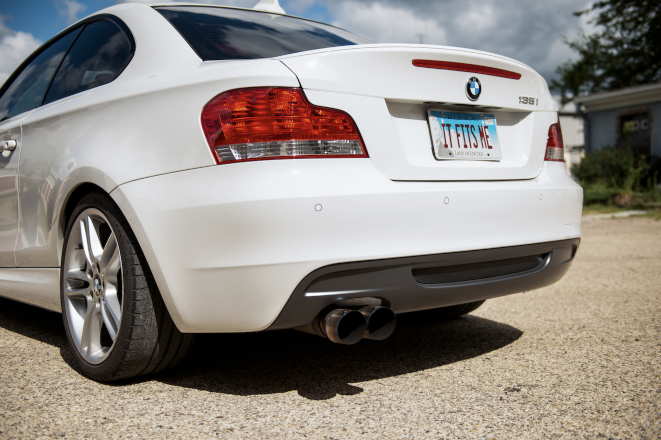 A true car enthusiast, Ryan's 2010 BMW 135i fits his Chicago personality sporting a manual transmission, white powder coat exterior and red leather interior. Pair the high horsepower n54 engine with a short wheel base and you get tons of fun. All packed into one slick European package, this BMW 1-Series can snap around corners thanks to minimal lag from the two smaller stock turbochargers. Racing cars since he was 16 years old, Ryan's long term vision for the BMW is taking it to the track, but for now he enjoys a manual daily driver with an array of performance options to give him full control when hammering the gas.
Samsung Galaxy ProClip Mount
No stranger to performance upgrades, Ryan's BMW 135i mods include surprisingly quiet straight pipe HFP exhaust, BMS dual cone intakes, oil catch cans, intercooler pipes and a Samsung Galaxy ProClip mount. Ryan's sporty BMW features several locations to mount his smartphone keeping it within arms-reach at all times. With a stiff suspension, Ryan's previous phone mount would fall off after hitting one bump. There's nothing worse than launching out of a turn with a phone in your lap. The ProClip mount keeps his smartphone rock-solid so he can enjoy the BMW 'flickability' without worrying about his phone flying around the cabin.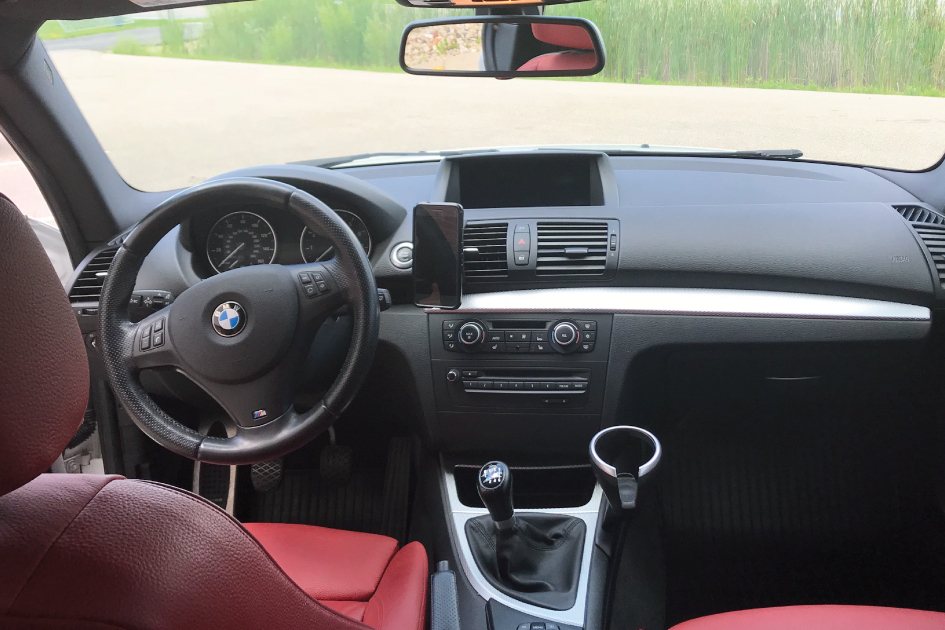 How Does ProClip Fit You?
Whether you're a car mod guru like Ryan or you rely on your car to simply get you from A to B, there's a ProClip for you. We specialize in creating custom dashboard mounts to dock the latest devices from Apple, Samsung and more. Get started by finding the right mount for your vehicle.
Are you nearby Madison, WI and want us to spotlight your car? Shoot us an email at customerservice@proclipusa.com and tell us what makes your car special and how ProClip fits for you!