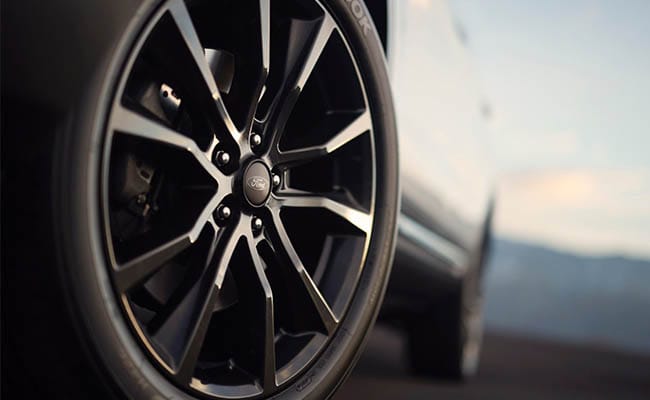 (Image via Ford Media Center)
By the looks of it, it seems 2017 will be promising for car enthusiasts. From the Fiat 124 Spider's return to the all-new Hyundai Genesis, next year promises a few noteworthy industry additions. Before you buy, however, you should watch. Not all cars are created equal this year, but the ones making the cut are certainly worth it. Below are the five cars we're most excited about, and we feel you should be excited, too.
1. The 2017 Ford Escape SE
Our low price-hitter of the year is the 2017 Ford Escape SE. Drivers favoring high-end performance, all-wheel drive and turbocharged options will love this year's Escape. It's more stylish than the 2016 rendition, and it's available for only $30,000 before discounts.
2. The Ford Explorer XLT
Offering ease, stability, comfort and safety, the Ford Explorer XLT is expected to be this year's favorite crossover SUV. America's favorite brand is back, and its Explorer XLT is already raking in 45 percent of the brand's sales. It packs a 290-horsepower V-6, and it offers hands-free audio interfacing with reliable interior technology.
3. The 2017 Lincoln MKC
In our luxury category, the 2017 Lincoln MKC is modest. This year's edition packs a standard lift gate, and all models offer fuel-saving idle stop and start functionality. A tech world king, the 2017 Lincoln MKC utilizes Ford's Sync 3 platform to dish out serious tunes.
4. The Audi A6
This year's Audi doesn't necessarily break into a new image, but it's prioritizing its own identity by including new powertrains. An electric turbocharge, a new chassis and Audi's next-gen autonomous driving technology are here, and the A6 pulls them off splendidly. It's been outfitted for longer journeys, giving drivers flexibility beyond city streets.
5. The 2017 Acura ILX
This year's favorite compact car, the 2017 Acura ILX is a budget-meeting option capable of contending with the Honda Civic Si. This year's ILX packs more horsepower, and its fuel economy is certainly higher, too. Harnessing an eight-speed dual-clutch automated manual system with a torque converter, the ILX creates a "best of both worlds" feeling for drivers.
Check out this year's other great options, too. While we've covered the budget, luxury and family sections, 2017 promises a lot in the automotive department. Remember: trim levels make a difference. If you're unsure about a model, check out its other options. Often, a vehicle's amenities make it comparable to higher-end models of similar types.