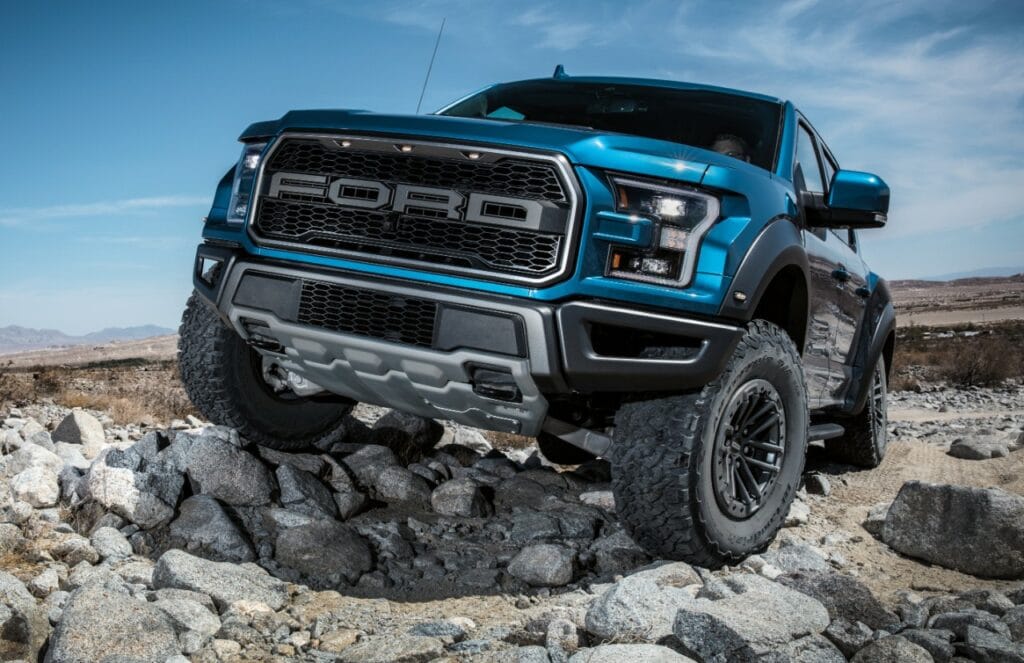 The new Ram 1500 TRX is set to go head-to-head against the Ford F-150 Raptor. Both of these beastly trucks have their fair share of noteworthy merits as well as some shortcomings. Let's take a look at how the new Raptor and Ram stack up to one another.
Ram 1500 TRX Power Vs. F-150 Raptor Power
The all-new Ram 1500 TRX boasts quite the powerful Hellcat under the hood. The truck has an incredible 702 horses that get the vehicle from a standstill to 60 miles per hour in a mere 4.5 seconds. The Ram 1500 TRX tops out at 118 miles per hour. The Ford F-150 Raptor has fewer horses, coming in at 450 provided by an EcoBoost V6. This power helps the Raptor reach 60 miles per hour in 5.7 seconds. However, the Raptor tops out at 107 miles per hour.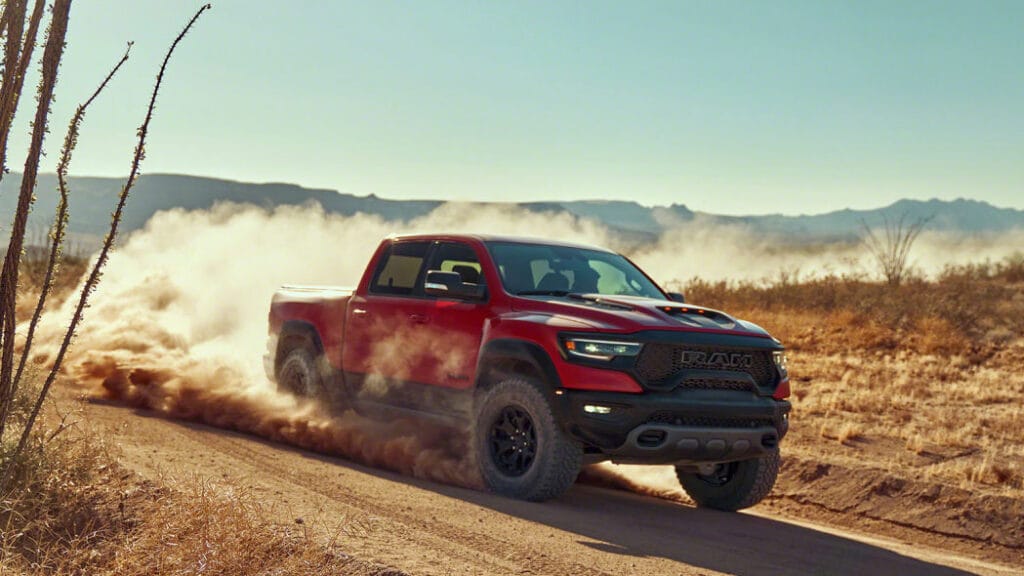 Off-Road Performance
Both of these trucks are solid off-road performers. The Ram is engineered with standard electronic locking rear differential along with a Dana 60 rear axle and a final drive ratio of 3.55. The new Ram comes equipped with a standard electronic locking rear differential along with 2.5" Bilstein adaptive shocks. This setup provides 13" of wheel travel along the front and 14" along the rear. Furthermore, the TRX is built for just under 12" of ground clearance. The truck has a water fording capability upwards of 32".
In comparison, the Raptor has a more sizable 3" Fox shocks along with electronic locking differential. However, this locking differential is not standard. The F-150 Raptor's final drive ratio of 4.10 is superior to the Ram's yet the Raptor has a lower ground clearance, coming in just under 11.5". However, in terms of suspension travel, the Raptor provides 13.9" in the rear along with 13" in the front. The Raptor fords the same 32" worth of water as the Ram.
Safety
The trucks have fairly similar safety technology. Both vehicles have a litany of active safety features such as a 360-degree camera, adaptive cruise control highlighted by stop-and-go and lane-keep assist.
Interior Niceties
If you are on the prowl for a truck with a large touchscreen, you will find the Ram 1500 TRX's is a bit larger. The Ford F-150 Raptor has an 8" touchscreen highlighted by Sync 3. The Raptor also provides a leather bench in the back with optional Recaro seats and the potential to upgrade to a B&O audio system. The Ram 1500 TRX has a 12" touchscreen with a Uconnect infotainment system. The Ram is also highlighted by a Harman Kardon sound system with 19 speakers. Raptor owners are empowered to choose between three unique interior materials: suede, leather and cloth combined with vinyl.