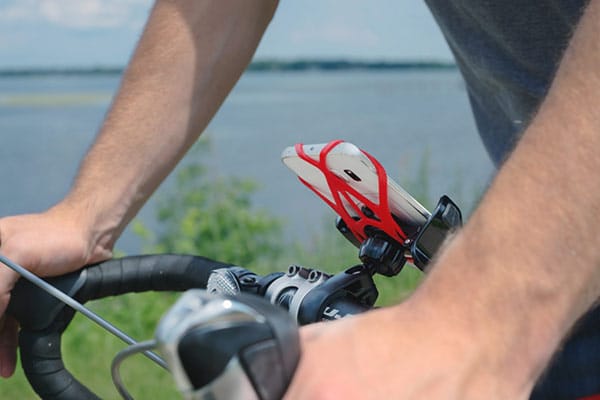 Whether you are an avid cyclist or you enjoy a relaxing bike ride through the trails on a Sunday afternoon, having access to your phone while you are out for a ride is convenient for a number of reasons. For example, if you live an active lifestyle, you might want to take advantage of all of the fitness tracking technology that's available, including the apps that are specifically designed for cycling. Or maybe you plan to spend the whole day out on the trails and you want to use GPS or have the ability to quickly access your phone in case of an emergency. It can be inconvenient, not to mention dangerous, to fumble around looking for your phone while you are riding.
Having a bike phone mount can help keep you safe. Our Butterfly Universal Bike Phone Mount will not only keeps you safe, it also provides a sturdy and secure solution for keeping your phone safe and in place no matter how rough a trail may be.
Don't believe us? Pro BMX rider Phil Smage took our universal bike phone mount to the next level. Check it out in action!
ProClip USA Butterfly Universal Bike Phone Mount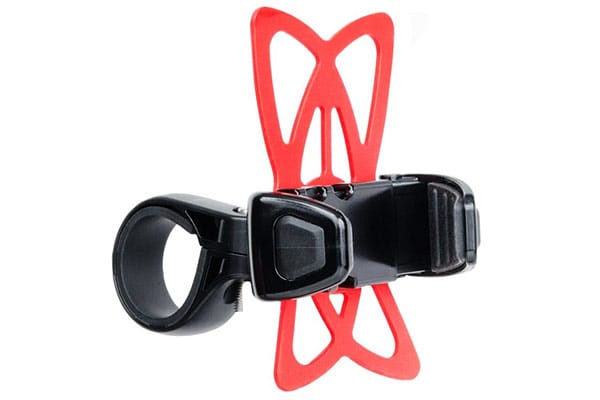 Our universal bike phone mount is quick and easy to attach onto the handlebars of a bicycle and it keeps your mobile device within reach. In fact, in three simple steps you can have your phone mounted and ready to go in minutes! We've outlined just how easy it is to attach our universal mount below:
Step 1: Determine where on your bike you would like to attach the mount. The Butterfly Bike Phone Mount already has one rubber spacer included, but comes with two additional spacers for smaller handlebars. Next, open the clamp and slide it around the handlebar.
Step 2: Take the nut and place it at the bottom of the clamp and then insert the allen screw and adjust the mount into the position that feels most comfortable to you. Once you have the mount where you want it, tighten with the allen wrench provided with the bicycle mount.
Step 3: Once the clamp is secure on the handlebars, you can attach your phone. To adjust the width of the mount, press the tabs in and slide out arms out. Then insert your phone, the spring arms will keep your phone in place as you attach the 4 point silicone wings around the corners of the phone, which will hold your phone securely in place!
Our Butterfly Bike phone Mount offers a universal design that will fit phones up to 95 mm wide, with or without a case. The mount fits standard size bicycle handlebars as well as handlebars as small as 20mm in diameter. It is fully adjustable and rotates 360 degrees for portrait and landscape viewing.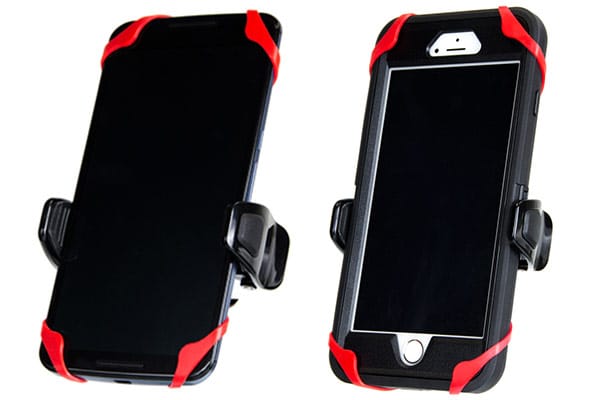 Watch the video below to see how to attach the Butterfly Universal Bike Phone Mount!