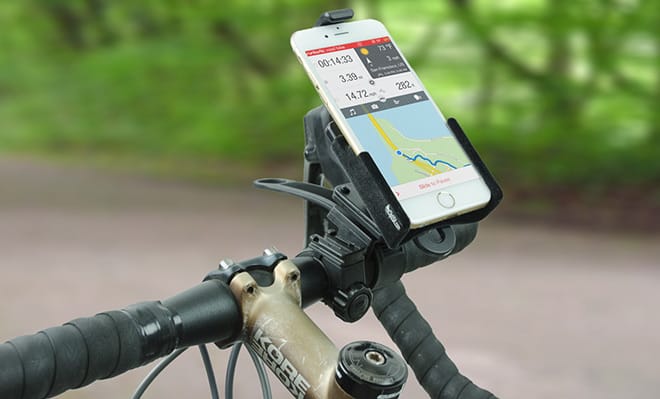 Who loves to cycle? We do! We love going for long bike rides, discovering new trails, setting fitness goals and tracking our progress. There are tons of great cycling apps out there to help the avid cyclist and the casual bike rider reach their fitness goals no matter what they are. Although fitness is important, so is safety. The best way to enjoy most cycling apps is when it's visible, accessible and safely locked into a bike phone mount. That's why we've made some great handlebar bike phone mounts to help people enjoy the bike trails and their favorite useful apps in a safe manner. We've put together a list of our best bike phone mounts and our top 5 favorite cycling apps just for you.
Our Best Bike Phone Mounts and Holders
Before you can hit the trails, you have to pick the right phone holder and mount for your bicycle. We offer both universal and custom bike phone mounts and holders.
Butterfly Universal Bike Mount: This is a great option for someone with more than one mobile device. Our butterfly universal bike mount is quick and easy to attach. It holds phones securely, even over rough road conditions. The Butterfly Mount is fully adjustable and rotates 360-degrees for both portrait and landscape viewing.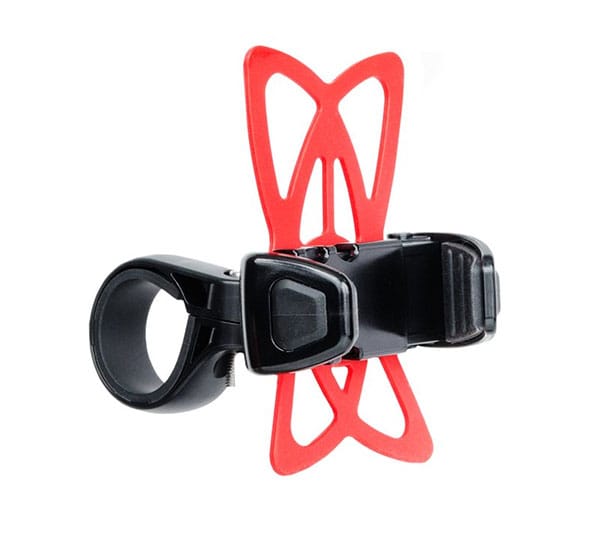 Adjustable Top Support and Adjustable Strap Mount Kit: If you already own a ProClip custom phone holder for your vehicle or just prefer a custom fit bike mount, our adjustable strap mount and top support kit is the mounting solution for you. The adjustable strap mount attaches securely to your bike's handlebars while top support keeps holds your phone in place, even on the roughest of off road terrain. Installation is ease to install and quickly removes when you are done with your ride.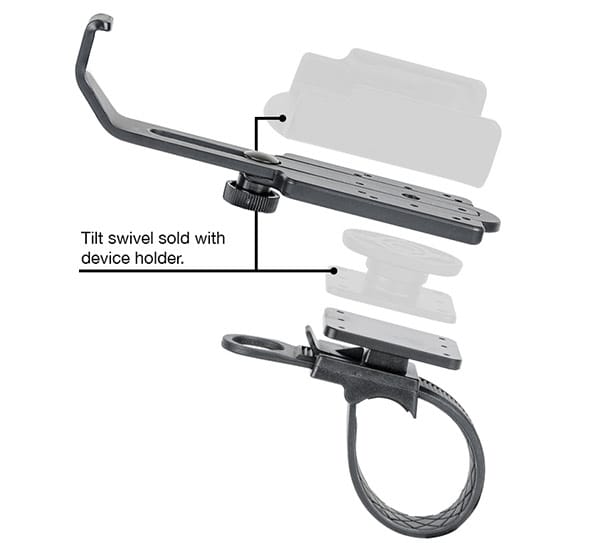 For a universal option with our Strap Mount, try the universal and magnetic iOmount.
Top 5 Cycling Apps
Once you've gotten your phone securely attached to your handlebars, it's time to pick a cycling app to help enhance your riding experience.
Wahoo Fitness

Wahoo Fitness is a great cycling app for beginners. This apps was designed to use the devices you already own to track your fitness progress. It records metrics such as your GPS track, distance, heart rate, elevation and cadence – and that's just the beginning. It's easy to set up, reliable and plays well with many other applications and devices. Wahoo Fitness is a free app and is available on Apple and Android devices.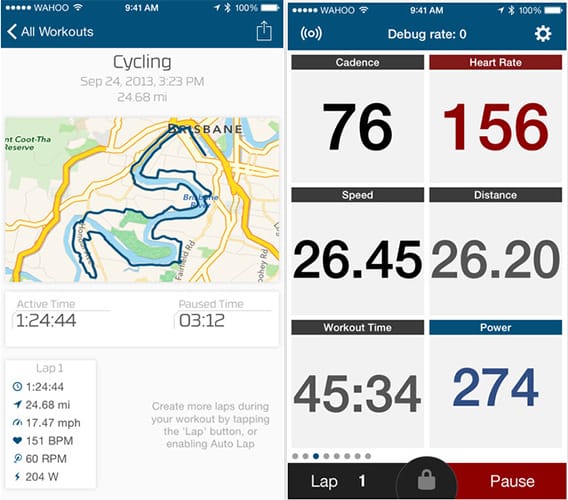 If it's data you love, then you want to check out Cyclemeter. This highly customizable app has the ability to capture loads of data such as; speed, distance, elevation, splits, interval, calories burned and laps. And that's only naming a few. What we love most about this app is the ability to see speed, distance and ride time live on your screen as you ride. Cyclemeter will plot your route on a map and take all the data it has collected and compile it into excellent graphs and charts. Cyclemeter is available on Apple and Android for a fee of $4.99.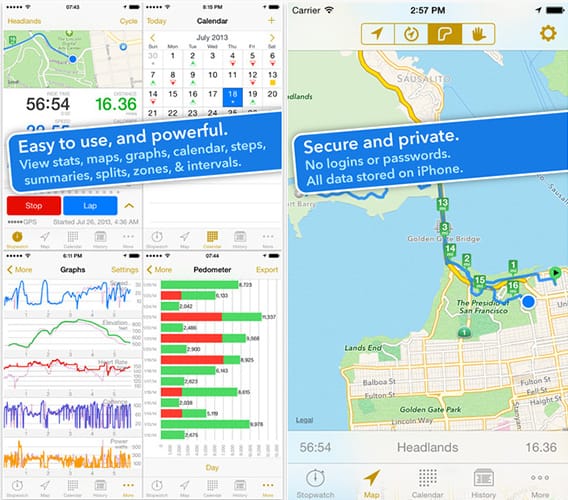 If you happen to run as well as ride, you may already be familiar with MapMyRun. MapMyRide was created by the same company, but with a focus on cycling. This app tracks your ride via GPS as well as tracking length in both time and distance. It's a great tool for new cyclists, but doesn't track as much data as Cyclemeter. However, it's easy to use, gives great route overviews and makes it simple to share your rides with your friends on social media. MapMyRide is available on Apple and Android for a fee of $2.99.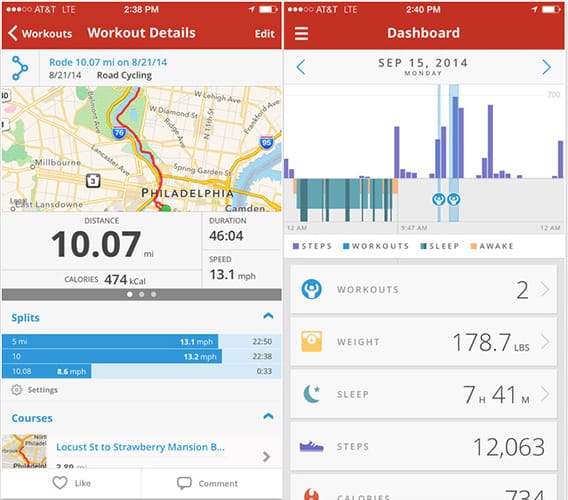 If competition is your thing, Strava is the cycling app for you. Perhaps the best thing about this app is the ability to compare your times with other cyclists, some of those being professionals. It also gives you the ability to track your progress and beat your own personal records on your favorite routes. This app also provides a great summary of your workout including metrics like pace, distance, change in elevation and a few others. Strava is available in a free and premium version on Apple and Android devices.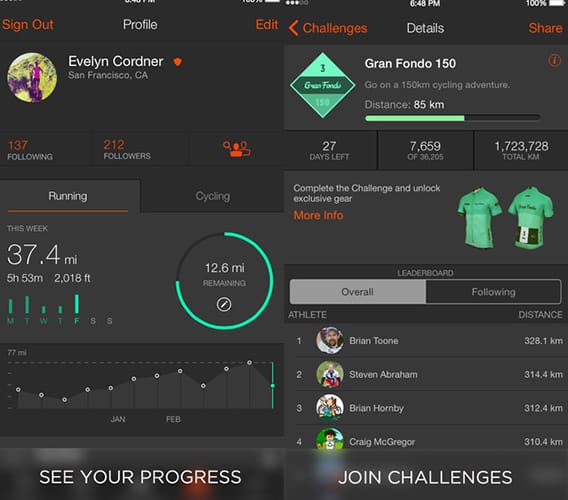 Perhaps you've been cycling for a while and need a new challenge. My Virtual mission is for you. You can set outrageous virtual journeys, say a ride to the top of Mount Everest, and track your progress towards completing the goal. What's even better is you can use this app to create a fundraiser for the charity of your choice. This app is free and available on Apple and Android devices.