Hospitals and clinics use tablets for patient monitoring, note-taking, notifications, financials, inventory management, patient check-in and other tasks. In fact, we started talking about how tablets and other mobile technology are changing healthcare over a year ago.
It's not uncommon to see patients use a tablet or kiosk to sign-in for appointments and to see healthcare professionals carry tablets between rooms. Patients even use tablets at home to login to a clinic's online system and check doctor's notes, view test results or watch videos that supplement their care plan.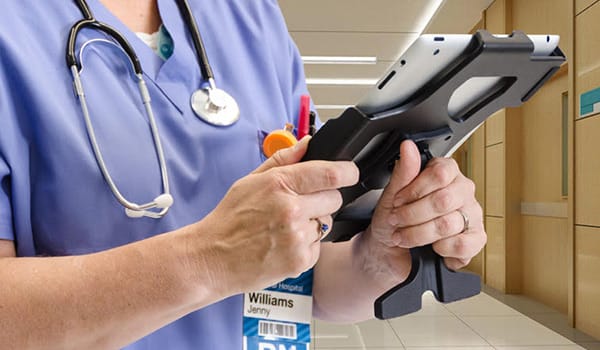 Medical Tablet Stands and Mounts for the Healthcare Professional
ProClip Medical Mounting Solutions can be used to attach tablets to medical carts, counters or any flat surface with our Pedestal Mounts. Our hollow core design hides cords while our Locking Tablet Holders provide extra security and require a key for unlocking and removing the tablet.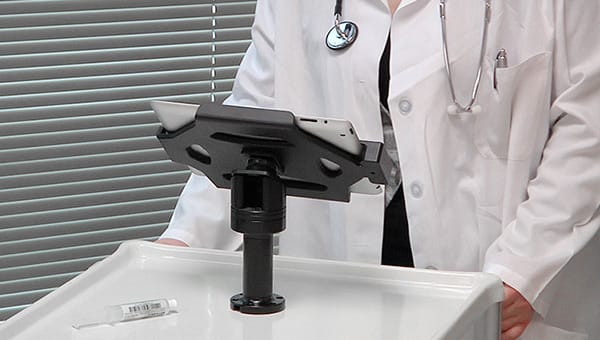 Our Pedestal Mounts can be seen in this video as part of a custom mounting solutions we developed for Microsoft Surface tablets.
Our versatile solutions can be used in multiple settings. For instance, our Locking Tablet Holders can be easily attached to the pole of an IV stand with a Pipe Mount and used in dialysis, chemotherapy and other treatment centers.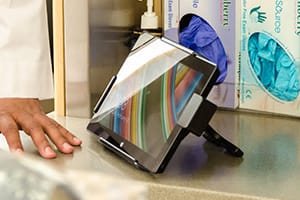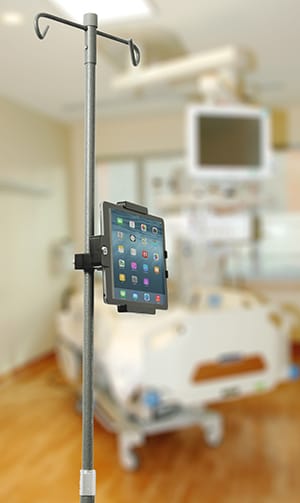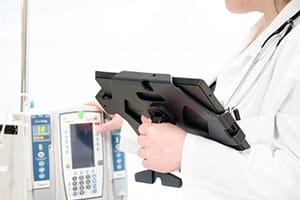 For convenience and portability, use our MultiStand tablet holder for carrying a tablet between patient rooms. Stand them up on a counter for checking patient records, note-taking and more. Even switch from portrait to landscape mode for easy viewing.
You can learn about all ProClip Medical Mounting Solutions on our website.