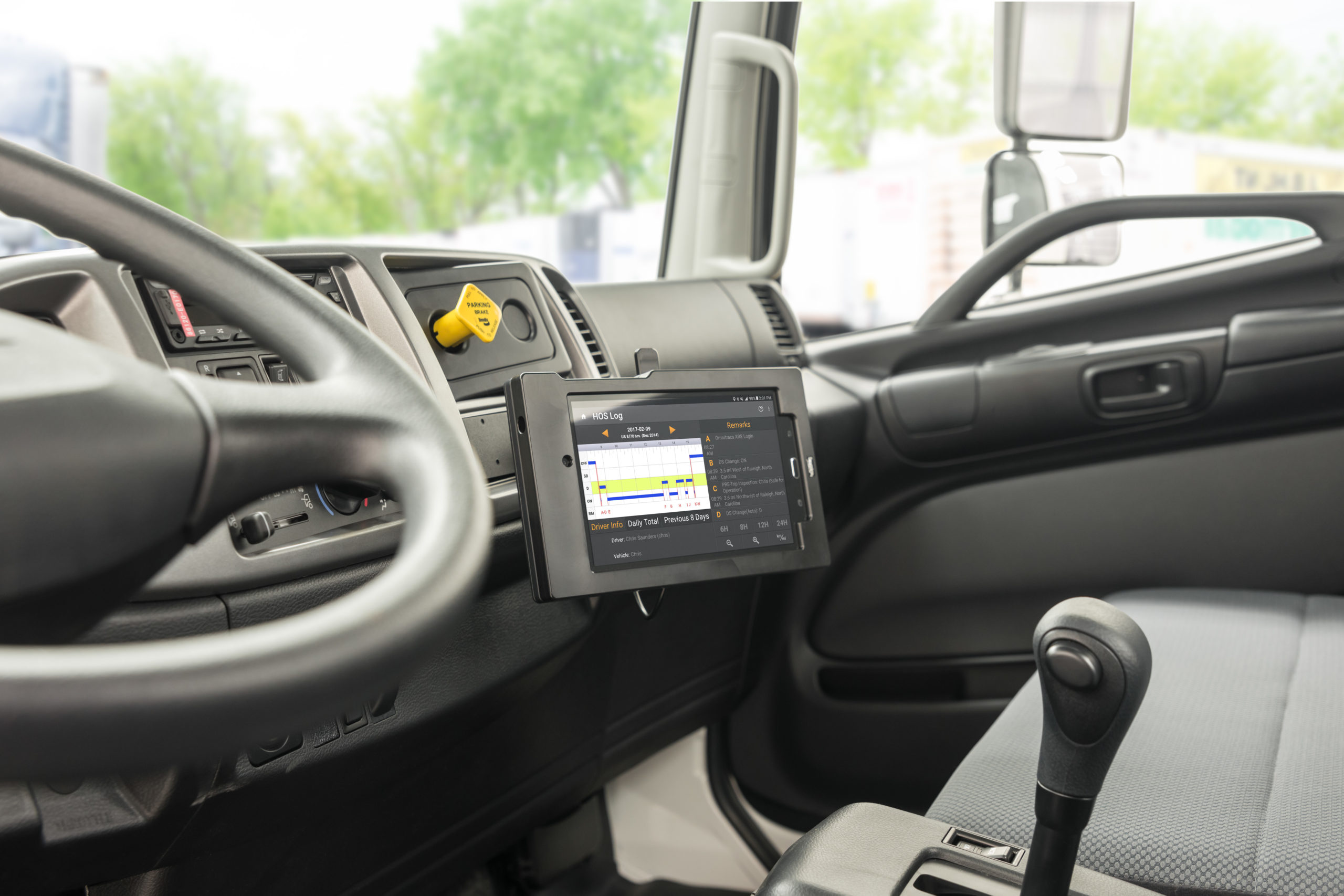 The 2019 ELD mandate deadline is less than one week away. Is your fleet ready? ELD compliance requires a mandatory AOBRD transition mounting the e-log in a fixed, viewable position. ProClip estimates 1.5 million trucks have yet to comply with the mandate. According to the FMCSA, as of 2019, more than 3 million commercial trucks must comply with the ELD rule. However, there are a few exemptions. All carriers and drivers are required to comply except vehicles manufactured before the year 2000. Drivers who remain within a 150 air mile radius of their destination are also exempt.
Samsung ELD Bundles
Compliant but tired of your ELD mount? Suction cups and other inexpensive mounts were not made for demanding commercial use. The average long-haul trucker logs hundreds of hours each month and the less expensive suction cup can often times break from repeat use. Samsung ELD bundles by ProClip offer solid construction with compatible interlocking parts. Mount the Galaxy Tab Active2 or Galaxy Tab A 8.0 with ruggedized tablet case onto any vehicle dashboard for the ultimate protection on the road. Optional hard-wired charging cables and USB data transfer offer next-level tablet integration.
Samsung Galaxy Tab Active Pro
Tough tablets need a rugged mounting solution. ProClip mounts are now available for the new Samsung Galaxy Tab Active Pro. A field ready enterprise tablet, the Tab Active Pro features a larger 10.1" screen and a 15 hour battery life per charge. This rugged Tab Active 2 successor is the next generation of elite Android tablets built for demanding work environments. An official business partner of Samsung, ProClip mounts for Samsung cover the extensive range of Android tablets for enterprise use. ProClip mounts for the Tab Active Pro offer a solid and secure hold allowing easy access to all cameras, buttons and ports.