Samsung has unveiled its new Galaxy S7 smartphone, and a number of new features make this a device that you'll want to check out. Improvements have been made to the camera, the display and battery life. If the new features aren't already enough to entice users to make a purchase soon, Samsung is upping the ante with a special, limited offer. If you buy a Galaxy S7 or S7 Edge between now and March 18, you get a free Gear VR headset, and Samsung is even throwing in a 6-game bundle to go with your new Gear VR. This virtual reality accessory will cost $99 after the offer expires. If you've already pre-ordered the phone or are looking to order before March 18, here is where you can go to claim your Gear VR.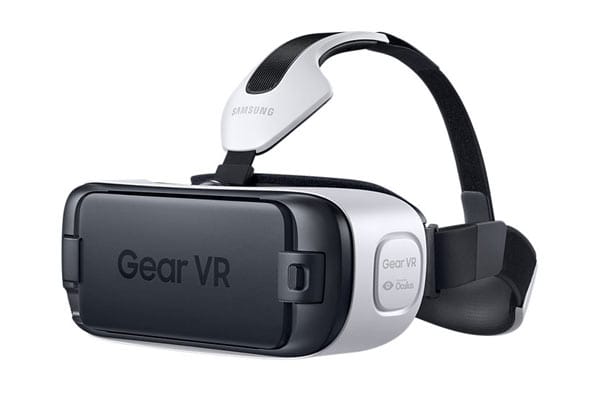 If you're still on the fence about purchasing the new Samsung Galaxy S7, we've put together some highlights on the new features.
Camera Improvements
The S7's new 12-megapixel camera is lower resolution than the one built into the previous year's Galaxy S6, but according to CNET, it's better at handling interference under low lighting conditions. Each image will be brighter than what you could get with the older model. The new instant auto-focus feature lets you grab clear, vibrant images in fast-moving situations.
Always On Display
A new intriguing feature is that the S7's display is always on, with the option to display a clock, a calendar or an image of your choice. It turns out that leaving the display always on like this uses less electricity than turning the display on and off quickly just to check what time it is.
MicroSD Storage
With the new camera, you'll want more space to store all the images and videos that you shoot. Samsung has added a MicroSD slot so you can extend storage capacity on the device and then transfer files to your computer for local backups.
Quick Facts about the Galaxy S7
If you're in a hurry, here are details on what's new in Samsung's S7:
Runs on Android 6.0
Features a 12 MP camera with less digital noise
Faster

autofocus

to better capture action on the fly
Charges battery with Micro-USB port or wirelessly
Price ranges from $679.99 to $694.99, according to CNET
If you're already a fan of Galaxy smartphones, the new S7 has enough new features to justify making the purchase, and if you are new to Samsung technology, this latest model is a versatile and powerful mobile device that you'll want to try using for yourself.
If you've already made the decision to purchase the Galaxy S7 and you would like to have a custom car phone mount to keep it safe, sign up for our Samsung Galaxy S7 Phone Holder pre-order!