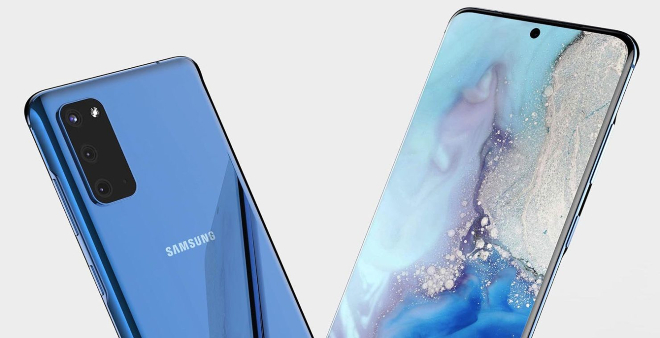 Whether you are currently a loyal Galaxy smartphone user or are just intrigued by its technology and would like to know more about Samsung's phone series, you'll need to wait until sometime next February to actually see what the upcoming Galaxy phone has to offer. Until then, though, speculation is growing in the marketplace about Samsung's latest version of the Android-fueled smartphone.
Samsung is expected to debut its latest Galaxy phone on February 11, 2020 at in event in San Francisco. It's natural to be curious about what Samsung has in store for the next Galaxy phone, so here is a roundup on the latest rumors of the upcoming smartphone.
Rumors Swirl About the Galaxy
S20
The biggest news about the new Galaxy devices is that Samsung will be skipping ahead and calling this year's devices the Galaxy S20 and S20+. The name change may confuse some consumers, but allows Samsung to easily name their devices along with the year they are released.
It looks like Samsung will release three versions of the Galaxy S20, based on how it handled the S10 model, according to Android Central. You'll have a choice of a 6.4-inch screen or one measuring 6.7 inches or 6.9 inches. It's rumored that the two smallest versions will have LTE and 5G, while the larger one will offer 5G by default.
Users can expect to find a minimum of 6GB of ram on board, and there likely will be a 108MP camera for shooting high resolution pictures and videos. Industry observers think the device will allow users to record 30-frames-per-second videos in 8K. The 108MP ISOCELL Bright HMX camera sensor is supported with 5x optical zoom and the device includes a bright night sensor for shooting pictures in low light conditions.
Early adopters can probably expect to shell out at least $1,000 for the Galaxy S20. But final specifications of the device versions and the prices will be revealed at the event in February.
Protecting Your Smartphone Investment
If you like what you see when Samsung finally unveils its newest smartphone, remember to protect your investment, especially when driving. You'll get more value over the lifetime of using the Galaxy S11 if you keep it safely secured while in your vehicle.
Doing so allows for hands-free operation and less distraction when you need to be paying attention to the road in front of you. This is why so many smartphone early adopters make a point of selecting a sturdy car mount whenever going out and about with their device.