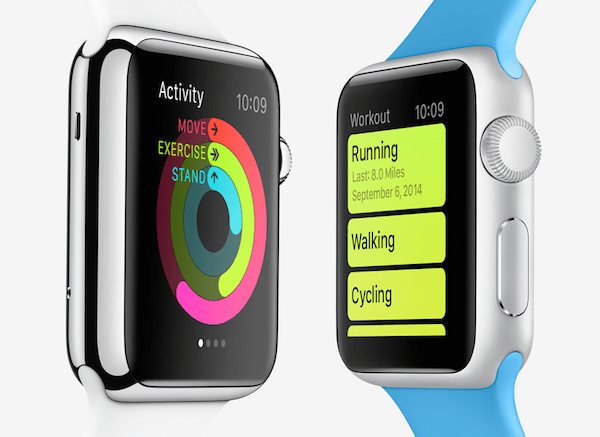 During Apple's Q1 earnings call, January 27, Apple announced Apple Watch will ship in April. Early rumors pegged a March ship date, but now the record is clear. Cook clarified that January – April is "early," May – August is "mid," and September – December is "late." Consequently, Apple is making true on the original promise to launch Apple Watch in "early 2015."
Another recent leak marked minimal battery life for the gen-1 device. With mere hours of actual usage time, the yet un-released device is already drawing criticism. Not unlike other Apple device releases, products draw fire from multiple sides, only to later dominate its product category. For example, the iPad launched to criticism. Even the name "iPad" drew a slew of memes referring the device to feminine hygiene products.
Apple Watch will certainly have challenges as a first generation device, as do all first hardware devices. However, like always, Apple is not the first to market. Wearables gained traction over the last three years. Truly the previous and next twelve month period will see an increasing boom in availability across many different function sets. A quick walk through the show floor at International CES 2015 made it clear, wearable sensor technology is already the next best thing.
FitBit, founded in 2007, is arguably one of the most widely accepted wearable sensors, in line with or passed the Jawbone Up. These devices became wildly popular through 2012 and 2013, spurning interest in wearable options from thousands of companies. While the industry is no longer limited to wrist based wearables, Apple is just now entering the market. With more complex systems being launched through Moto 360, Samsung Gear, and LG WatchR, Apple decided it was time for its turn.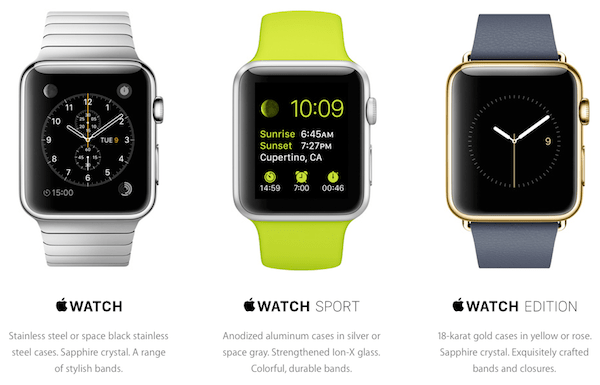 Knowing well that other competitors often quickly launch their own devices for market edge, historically Apple is slow and calculating, watching others try and fail. Learning not only from failures but triumphs, it is these tactics that helped make the iPhone an instant success. iPhone, like Apple Watch, was certainly not the first to market. Smartphones, as smart as possible for early 2000's, were around many years prior to iPhone. Then, Personal Digital Assistants "PDAs" ruled the category, but often lacked the ability to place calls.
Capitalizing on other companies' early technology, Apple launched the iPhone, "a wide screen iPod with touch controls; a revolutionary mobile phone; and a break-through Internet communications device." Apple seems poised to do the same with Apple Watch. While the expectation of smart watches is more believable than the original iPhone's advanced technologies, it still seems there is a dent left for Apple Watch to make in the existing category.
Of course, Apple is taking it slowly. There are other wearables with more enhanced features. However, being true to course, Apple will take slow steps with each generation, making sure the product launched will be perfect. Sure, the devices could always do more, but the goal is doing each thing perfectly.
Some would argue Apple is slipping from the "it just works" mentality. With Apple Watch being Tim Cook's first completely post-Jobs era device, time will reveal expectations met–or lost.