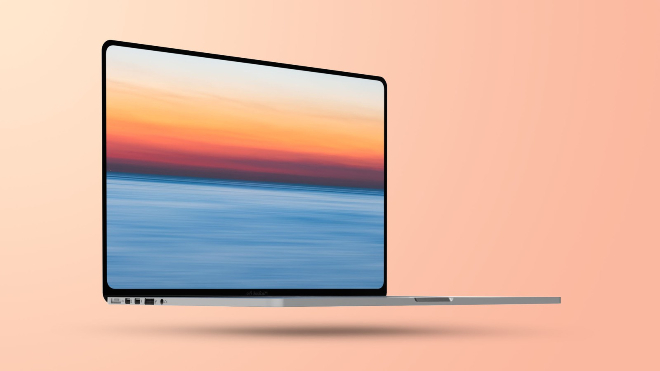 Now that we're well into 2021, many individuals are preparing to obtain a new computer for the new year. An upgrade to the hardware is just what's needed to support their career efforts or school work, or just to make the most of entertainment via streaming videos, music and games when off the clock.
If you've been itching to replace your Mac computer, whether an iMac or a MacBook, it looks like Apple's been hard at work with new designs to be released in 2021. And there are rumors afoot about Apple's latest computers being powered by some new, more powerful Apple Silicon chips to look forward to.
New MacBook Pros and iMacs for 2021?
Apple released its M1 MacBook Pro in November 2020, but that was a model with no design upgrades. But this year promises to bring a newly redesigned MacBook Pro, according to MacRumors.
An upgraded 14-inch MacBook Pro will replace the 13.3-inch version currently available, while a new 16-inch MacBook Pro will supplant the current 16-inch model. Of note is a possible flat-edged design that is close to the iPhone 12 look and feel, using zero curved edges.
For users who dislike how MacBook Pros get hot while resting on their lap, Apple is rumored to include a revamped thermal system to improve airflow, which not only keeps the machine from getting too hot, it also improves processing power.
New MacBook Pro models may also come with panels that are brighter and offer more contrast, possibly becoming the first mini-LED display offered by Apple.
The company is also rumored to be developing a new iMac. Insiders anticipate that the new iMac design will sport a flat back (in contrast to current curved backs on iMacs) with no chin on the bottom and a thinner bezel surrounding the display, according to a report from 9to5Mac.
It's anticipated that the Mac models coming down the pipeline will be powered by new, stronger, next-generation Silicon Chips. As successors to 2020's M1 chip, the Silicon processors will have as many as 20 CPU cores comprised of 4 efficiency cores and 16 high-performance cores, which will appeal to power users everywhere.
Support for Two-Screens While Using a Mac
It's common for people to use two Apple devices simultaneously, such as watching a TV show with a MacBook or iMac, and then using an iPhone to look up a detail about the show and its stars using their iPhone.
This is to avoid interrupting video playback while quickly satisfying curiosity. In such cases, it makes sense to mount your iPhone in a desk stand when you are in "second screen" mode, so you can keep your hands free while viewing the iPhone while also using your computer.