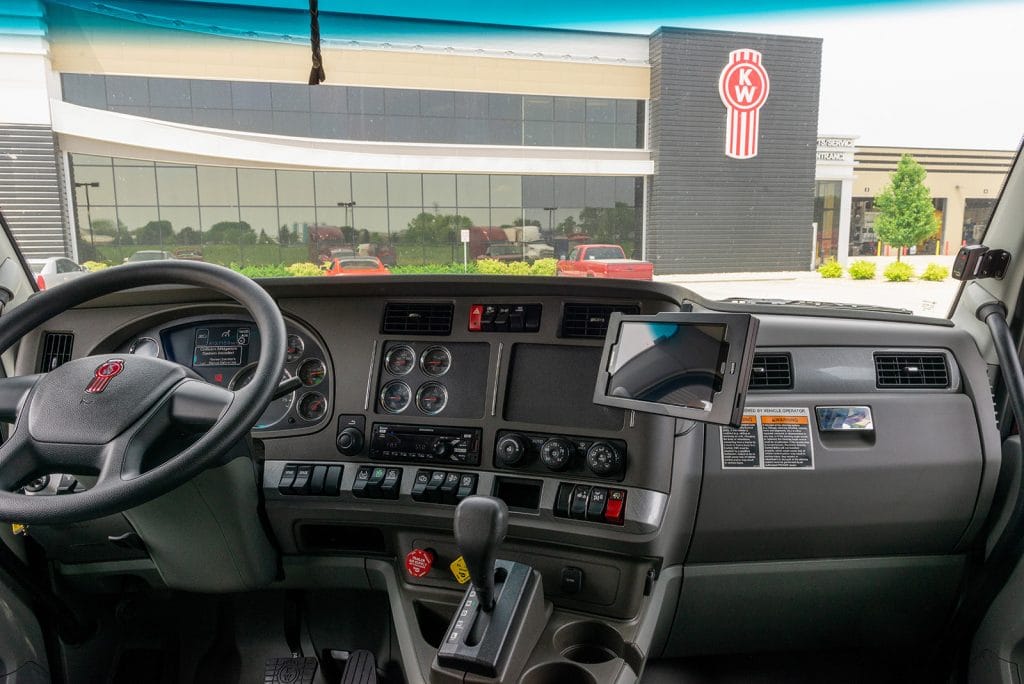 Simple, Solid and Secure ELD Mounts from ProClip USA
Electronic logging devices ensure that all drivers of commercial motor vehicles get the rest that they need to drive safely. The ELD synchronizes the vehicle's engine to automatically record a driver's off-duty and on-duty time and securely transfer data to a safety official. The FMCSA mandated that the ELD is mounted in a fixed position during operation of the vehicle and is visible to the driver.
ProClip USA aims to make mounting ELDs easy. With simple, solid and secure ELD mounting bundles, drivers and fleet managers won't have to worry about unnecessary fines and downtime. With ELD mounts available for leading devices like the Samsung Galaxy Tab Active2 and Galaxy Tab A 8.0, as well as for leading case manufacturers like the OtterBox uniVERSE lineup, ProClip USA has an ELD mounting solution that is perfect for your fleet. Contact us at enterprisesales@proclipusa.com to get started.
Partnering with Wisconsin Kenworth and CSM Companies allows ProClip USA to create quality content about ELDs to help fleet managers choose the right ELD bundles for their fleet and make installing their products quick and easy.
About Wisconsin Kenworth & CSM
Wisconsin Kenworth has six full-service dealer locations throughout Wisconsin. Each Wisconsin location sells new and used, medium and heavy-duty commercial vehicles. From class 5 through class 8 trucks, Wisconsin Kenworth is built to serve clients' needs in an on-demand, wide-ranging, but focused manner. CSM is a leader in providing world-class transportation solutions through a multi-state dealership network. Keep in touch with CSM Companies on LinkedIn to help move your business forward.