We will be attending this year's BlackBerry Live™ event! BlackBerry Live 2013 is in Orlando, Florida from May 14th to 16th.
BlackBerry Live is an annual conference for BlackBerry® business leaders, developers, partners and BlackBerry fans alike. The conference has previously been known as BlackBerry World™. This year's event will focus on BlackBerry 10, BlackBerry's newest operating system. There will be a variety of speakers and sessions to discuss what's new and what's next for BlackBerry.
This will be our third year at the conference showing the products we make for the Built for BlackBerry™ program. It is exciting for us because we get a firsthand look at what's to come this year for companies and consumers using BlackBerry products.
Under the exclusive Built for BlackBerry program, we develop custom holders for BlackBerry. So far this year, we have released new BlackBerry Z10 holders and BlackBerry Q10 phone holders.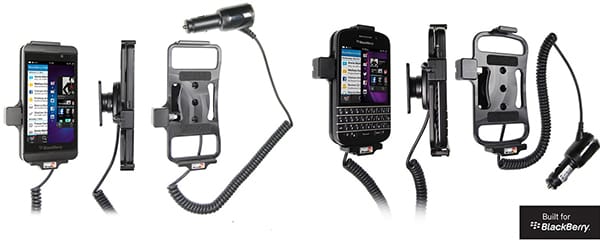 ProClip is a BlackBerry Live 2013 sponsor. We will be exhibiting at booth 110 and showing our BlackBerry smartphone holders and PlayBook™ tablet holders.
If you're attending this year's event, let us know! Be sure to stop by and say hi! RIM always puts on a well-organized show and we look forward to seeing everyone again!