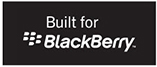 We have just launched custom car phone holders, developed under the exclusive Built For BlackBerry™ program, for the new BlackBerry® Z10 smartphone.
The new BlackBerry Z10 smartphone was launched at press events yesterday. The new smartphone is available in the UK starting today. It is expected to be available in the U.S. this March.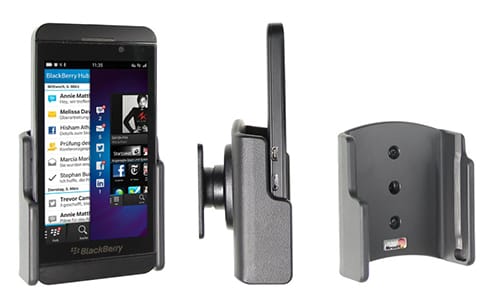 We have worked together with RIM in the Built for BlackBerry™ program to get these professional quality ProClip holders released in time for all users of the BlackBerry Z10. We have always been committed to making device specific holders for BlackBerry ready when a new smartphone or tablet becomes available.
All ProClip Built For BlackBerry device holders will be packaged with the Built For BlackBerry logo, signifying that the BlackBerry holders have been designed and custom made, and have passed all the testing requirements under the Built For BlackBerry program.
The new BlackBerry Z10 holders will have a variety of options including:
Tilt Swivel
Cigarette Lighter 12V Adapter Charging Cable
Fixed Installation Charging Cable
ProClip mobile device holders that are designed and manufactured for BlackBerry® smartphones and BlackBerry® PlayBook™ tablets are custom made and attach to vehicle specific ProClip dashboard mounts. Once the holder is attached to the mount, it creates the two part ProClip solution (Vehicle Mount plus Device Holder).