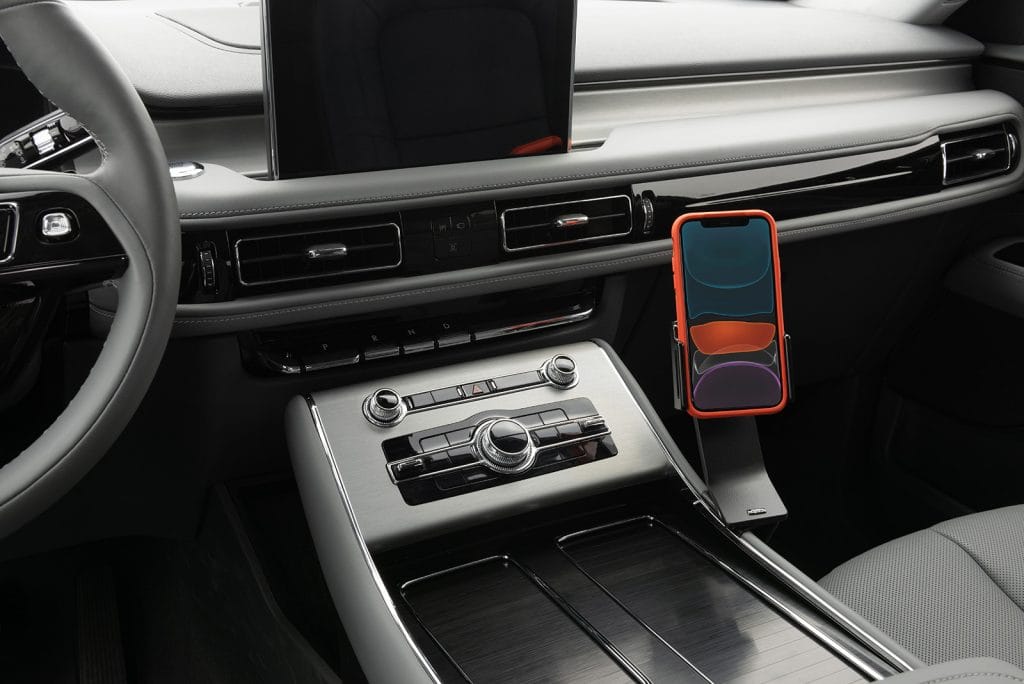 The return of the Lincoln Aviator in 2020 brought a breath of fresh air to the luxury SUV market. The all-new Aviator is a sleek SUV that is packed with loads of safety features, all-wheel drive and available up to 400 horsepower. It can seat up to seven, making it an ideal ride for the family. Keeping you and your family safe is always a priority and you can make sure you stay safe in your Lincoln with a quality phone mount that allows for safe and hands-free GPS navigation, phone calls and more.
Quality Cell Phone Mounts for the Lincoln Aviator
ProClip USA offers a custom-made phone mount that is designed specifically to fit the all-new Lincoln Aviator. The ProClip Console Mount attaches to the passenger side of the center console using the existing seams of the console with no professional installation required. The mount snaps into place for a solid and secure mounting platform for a ProClip device holder. The mount is made from high-quality ABS polymers and is designed to look like it belongs on your Aviator.
Hands-Free Cellphone Mounts from ProClip
Once you have your ProClip vehicle mount installed on your car, you can attach a ProClip phone holder. ProClip device holders are designed to fit your specific device with or without a case and can offer wireless or wired charging. Simply enter your phone model on our website and enjoy safe, hands-free driving. If you have any questions, give us a call at 1-800-296-3212 or email us at customerservice@proclipusa.com.