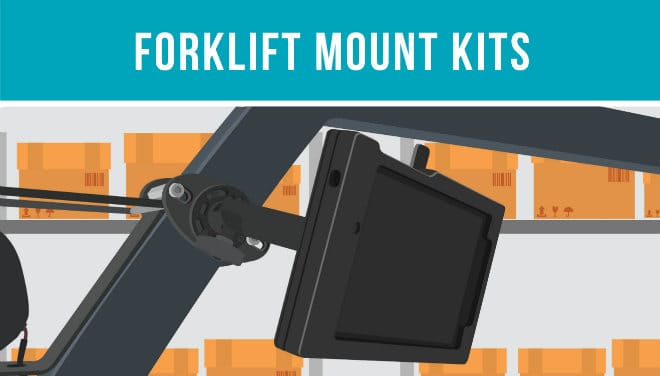 When working with heavy industrial machinery such as a forklift, you need to have a heavy-duty mount to hold your devices. Made of high-grade ABS plastic, ProClip's Forklift Mount Kit will stand the test of time. This forklift mount combines the rock-solid clamping strength of two solid-core aluminum plates with our heavy-duty aluminum pedestal mounts to securely mount your device.
ProClip Forklift Mount Kit
The ProClip Forklift Mount Kit is the ideal warehouse mounting solution. This mount will keep your device right where you need it at all times. The forklift mount can attach to almost any flat surface and comes in four different sizes. It can range from 4 to 10 inches in length, and is also modular, allowing you to add extension rods to the mount to make it fit to your exact needs.
ProClip Forklift Mount Features
Solid-core aluminum for exceptional strength
Smaller teeth for more adjustment options
Can be mounted on square surfaces
For more information about ProClip's forklift mount, check out the infographic below.

Assembling Your Forklift Mount
There are four simple steps to properly set up your ProClip Forklift Mount Kit.
Base Plates. Attach the base plates to desired location.
Pedestal Mount. Attach the pedestal mount to the base plate.
ProClip Device Holder. Attach your ProClip device holder to the other end of the pedestal mount.
Adjust Angle and Position. Adjust the angle and position of the pedestal mount to create optimal viewing angle for your mobile device.
We make our mounts easy to install and use. Learn more about ProClip Forklift Mount Kits on our website.