2nd Annual ProClip Car Show a Big Success
The 2nd Annual ProClip Car Show was a huge hit! More than 140 cars rolled in on a hot summer day to come together for a great cause. Spectators were treated to a wide variety of cars including classics, antiques, modern muscle cars, tuners, low-riders and so much more.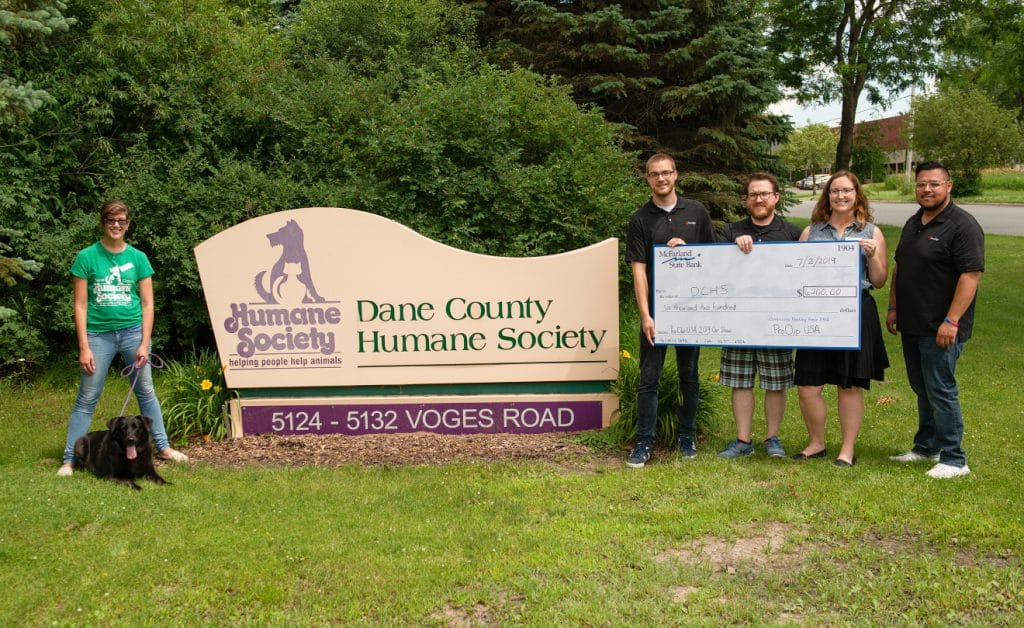 Supporting the Dane County Humane Society
We are proud to donate proceeds from the ProClip Car Show to the Dane County Humane Society. The staff at ProClip are strong believers in the mission of the Dane County Humane Society of helping people help animals. Through the support of the car community at the 2nd Annual ProClip Car Show, we helped raise $6,200 to help support an outstanding cause. Thanks to McFarland State Bank for the continued support with this year's show and providing us the check for presentation to DCHS!
Car Show Highlights
Thanks to IM Media for providing highlights of the 2nd Annual ProClip USA Car Show!
Photos Courtesy of Noggs Photography
Congratulations to our Winners!
Best in Show: Mick Peterson – 1969 Chevy Camaro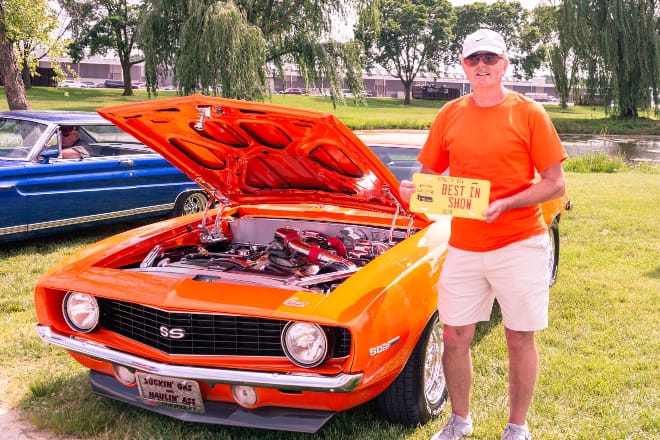 People's Choice: Jim Spennetta – Ford GT
Best Domestic: Tim Mace – Chevy Bel-Air
1st Place Classic: Bob Ripp – Plymouth Road Runner
2nd Place Classic: Gary Kale – Chevy Camaro
1st Place Antique: John Hecht – Nash Ambassador
2nd Place Antique: Michael & Sara – '33 Ford F1
1st Place Modern: Rob Kaisher – Ford Focus ST
2nd Place Modern: Mario Ortiz – Chrysler 300c
Best 4×4/Truck: Brian Hankins – '52 Ford F1
1st Place Pickup: Woody & Lynn Cole – '64 Chevy C10
2nd Place Pickup: Gregg Dewell – '70 Chevy C10
1st Place Jeep/SUV: Joel Ponty – Jeep HotRod
2nd Place Jeep/SUV: Zenen M. – 2014 Jeep Wrangler
Best Import/Tuner: Chris Ulrich – Mitsubishi Evo X
1st Place JDM/KDM: Jesse King – Datsun 280z
2nd Place JDM/KDM: Blake Johnson – Subaru WRX STi
1st Place Euro: Jhonnel Martel – Mercedes C63 AMG
2nd Place Euro: JR & Kathy (Cathy?) – 2016 Audi S6
Specialty Awards
Best Paint: Bob Ripp – Plymouth Road Runner
Best Stance: Michael Berndsen – Chevy Impala
Best Interior: Tim Mace – Chevy Bel-Air
Group Presence: Nokturnal Car Club
Congratulations to all of our winners, and a big thank you to everyone who joined us to make the 2nd Annual Car Show a success. Stay tuned for details for next year's show!
About ProClip USA
ProClip USA is a custom two-part mounting solution for cellphones and other mobile devices. First, the vehicle mount is designed to snap into the seams of your dashboard with no drilling required. The device holder is made specifically for your mobile device. Together they make a complete ProClip solution. Learn more and find the perfect mounting solution for your vehicle.