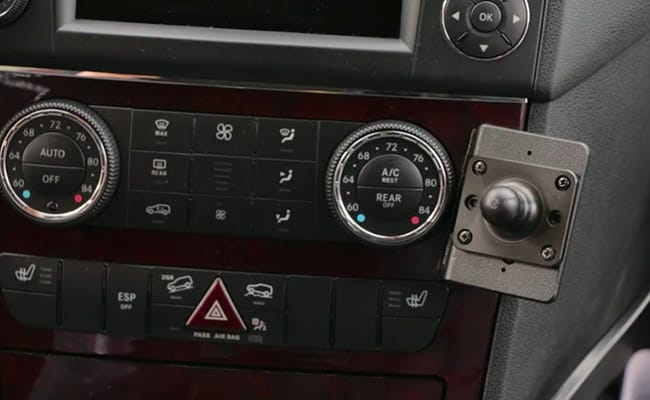 Do you prefer to use a Garmin GPS for navigation while driving instead of your smartphone? If you do, then it's probably important to you to find a sturdy and reliable GPS dashboard mount. Many people tend to use a suction cup mount for their GPS, but it turns out that suction cup mounts are illegal in many states. ProClip offers a Garmin GPS dashboard mount that doesn't require a suction cup. So if you're looking for a legal mounting solution, then you've come to the right place.
ProClip Garmin GPS Ball Mount
Before you install your Garmin GPS ball mount, you need select your dashboard mount. All of our vehicle mounts are designed to fit the exact dimensions of the interior of the vehicle it will be used in. Our dashboard mounts are made of the finest material on the market. They can be installed in under five minutes and will not cause any damage to your dash!
Once your vehicle mount is in place, all that's left to do is attached the Garmin GPS ball mount to the mounting plate using the screws that are included with the product. After the ball mount is attached, simply take your Garmin and attach it to the vehicle mount. Our mount will work with a very large variety of Garmin models and the ball joint in our mount fits perfectly with the socket on the back of the Garmin.
Check out the video below to learn more about ProClip's Garmin GPS ball mount!