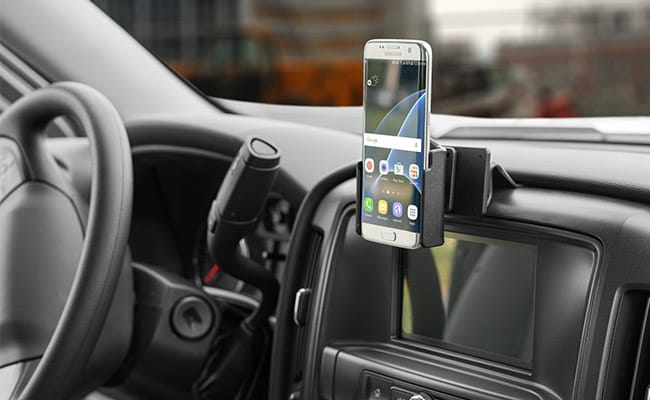 The Chevy Silverado 1500 Series is one of America's favorite trucks. It doesn't matter if you drive a Chevy Silverado to haul stuff for work, or you just like to be behind the wheel of a pick-up truck, our dashboard mounts can provide benefits for both scenarios. Using a dashboard phone mount makes using your phone safe and easy. It allows you to easily access your device to use apps, like GPS navigation, and keeps the device at a safe eye level with the road.
Chevy Silverado 1500 Dashboard Mounts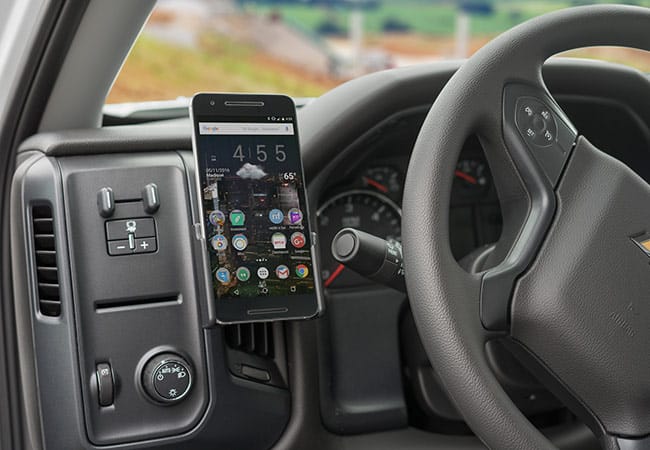 We provide a great selection of Chevy Silverado 1500 dashboard phone mounts. Depending on the year of your truck and your personal preference, we provide a variety dashboard mounting locations, including centered, angled, left, and console positions. Our mounts are custom designed to fit the interior of the truck's dashboard. In fact, once installed, it looks like the mount was created for the truck by Cheverlot. The mounts are quick and simple to install, usually taking less than five minutes.
ProClip phone holders and mounts are made from high grade ABS plastic. Our mounts come with pre-drilled holes, so there's no need to drill or dismantle your truck's dashboard in order to install a ProClip mount.
Check out our selection Chevy Silverado 1500 Dashboard Mounts!
iPhone and Android Phone Holders
We offer two-part mounting solutions, the first part of the solution requires you to pick a vehicle-specific dashboard mount, like the Chevy Silverado mount. The second part requires you to select a holder for your device. We offer custom and universal phone holders that are available in charging and non-charging options for both iPhone and Android devices.