Can you believe 2015 is almost over? It flew by for us! And we have our great customers to thank for keeping us so busy! We take pride in providing our customers with high-quality car phone holders and mounts and great customer service. Nothing makes us happier than good customer reviews. We love seeing our customers and fans share with their friends and family how much they enjoy their ProClip. It makes us so happy that we want to share with the rest of the world what they had to say about our products.
From Our Fans on Facebook:

From Our Followers on Twitter: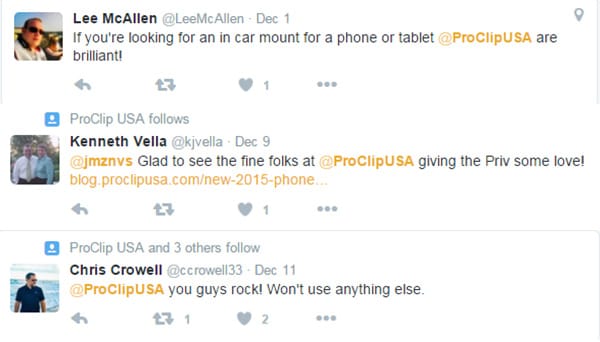 Thank you, again, to all of our customers for making 2015 a great year for us!