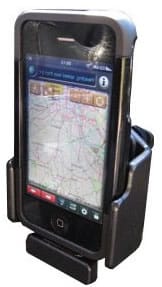 PocketGPSWorld.com and wired4iPhone.com just posted a great review of our adjustable iPhone holder.
The new generation 3Gs iPhone released this week will also be compatible with the adjustable holder.
Here are some of our most popular iPhone holders at ProClip USA:
Don't see what you need here? Many more versions are available on online. Just go to ProClip USA and select device holders. In the drop-down boxes, select Apple for your brand and then choose your specific model. This will give you a search result of different holders for your specific device.
The ProClip mounting solution consist of 2 PARTS. Once you choose the holder for your device, you need to select the custom mount for your specific vehicle!