With the tenth iteration of the Galaxy S series, Samsung has developed the most compelling case for their flagship phone line yet, provided you can get over the perennial weaknesses inherent to Samsung phones.
Introducing the Samsung Galaxy S10 Lineup
So the phones on offer here are the S10, the S10+, and a new option: the S10e. We'll get into each of these in a minute, but just to set the stage: the S10e is the smallest and cheapest of the three (starting at $750); the $900 S10, which is the standard mid-sized entry; and the $1,000 S10+, the biggest and most expensive, that has three rear-facing cameras and two front-facing lenses. There's another phone coming soon, the S10 5G, which sits at the top of the line and is basically a bigger, more expensive, 5G-enabled version of the S10+ with slightly better specs and a fourth rear-facing camera lens.
The headphone jack lives on
The physical design of phones in the Galaxy line has always been an inarguable strength for Samsung, and the S10 and S10+ continue this tradition. For my money, Samsung makes the best-looking Android phones in the game, on par with Apple devices. They are also the final mainstream line of phones that still include a headphone jack. This is a bigger deal than you might think, at least to me. I know I'm a holdout who is refusing to get with the times, but the 3.5mm headphone jack is a great feature, a great technology, and Samsung's decision to keep it in their phones proves there's no good reason to get rid of it. The inconvenience of needing to charge Bluetooth headphones — along with their inferior audio quality — still outweigh the marginal convenience of having no wires. And dongles are not an acceptable solution! You're introducing another tiny, imminently losable point of failure that is laughably inelegant and still doesn't even replace all the functionality of that lost hole. I should be able to charge my phone and have my earbuds plugged into my phone at the same time!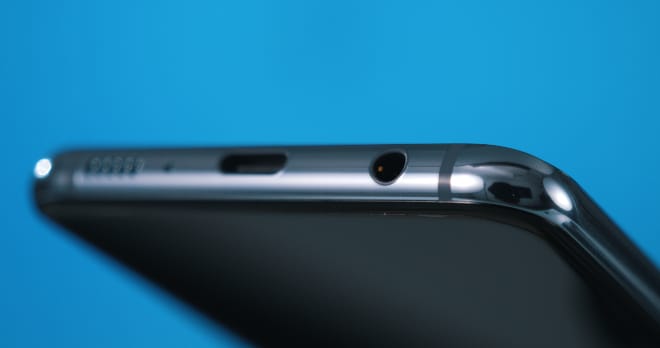 Impressive design
The S10 and S10+ both have an in-screen ultrasonic fingerprint reader, which is technically very cool but really doesn't change much about your interaction experience with the device. If anything, Samsung has really just managed to re-solve a problem we already had a solution to before everyone did away with home buttons – I'm back to unlocking my phone by putting my finger on the bottom part of the device, just like I was a few hardware generations ago. Aesthetically, this is cleaner than previous fingerprint readers, but it introduces a new problem. Fingerprint readers built into the screen do not work through many screen protectors. So now you have to make a choice: Get that nice tempered glass screen protector or be able to use the fingerprint reader? You can't have both! The other main design change is what Samsung calls the Cinematic Infinity Display. The front-facing camera cutout looks great on this ultra-wide, and even a notch apologist like me can admit this is probably a better way to do things.
Getting used to the software
One area that Samsung has historically struggled with, however, is on the software side of things. It has actually been a couple years since Samsung launched a new TouchWiz UI — they used something called Samsung Experience for a while — and now they're touting their new "One UI" Android skin. I'm here to say One UI seems totally fine: I'm probably never going to be happy with any phone that can't get the latest OS and security updates as soon as they are released, but if that's not an issue for you, then that's one less reason to ignore these phones.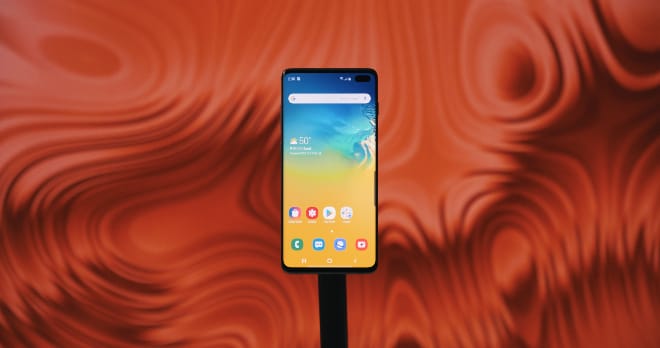 Bixby is what you get
Less ignorable is Bixby. There's a whole button dedicated exclusively to summoning the misbegotten third fiddle digital assistant. This is just another thing that isn't necessarily wrong with the phone per se, but Bixby is what you get when you choose one of these phones over another, so it's something to keep in mind. Samsung's reluctance to abandon the headphone jack also seems to manifest itself as a stubborn insistence to keep forcing Bixby into every aspect of the phones' software. You can still use Google Assistant if you want, but you can't quite leverage the full extent of the Android OS in the same way the newest Pixels can.
What about the camera?
And speaking of the Pixels, they are currently the phones to beat as far as camera performance is concerned. It's actually kind of hard to buy a new smartphone these days that doesn't take great photos, and the S10s are no exception. The Pixel 3 does still have an edge in low light thanks to its phenomenal Night Sight mode, but in regular lighting conditions the S10 will produce sharp, clear images with great color. All three phones have wide and ultra-wide rear-facing camera lenses, but the S10+ also adds a third telephoto lens to the mix. That extra bit of flexibility is nice to have, I suppose, but I really don't see this affecting the way most of us take photos on our phones at all.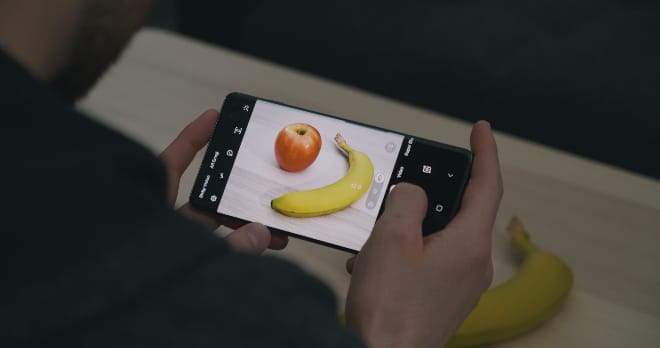 A flagship with plenty of oomph
The S10 and the S10+ are great phones. Samsung remains really good at making great-looking flagship devices with a ton of oomph under the hood. Did I mention that you can get the S10+ with 1TB of internal storage, expandable up to 1.5TB with the microSD card slot? It'll run you $1600 without the card and I truly have no idea what you'd use that much space for on a cell phone, but it shows Samsung is still up to the task of beefing up their highest-end phones. And it should be noted that the S10 5G is positioned to be even beefier than the S10+, so if you're someone who needs the absolute best possible Samsung phone no matter the cost, you might want to look at this phone. And in the mirror. Do you really need it? The S10+ is excessive enough as it is.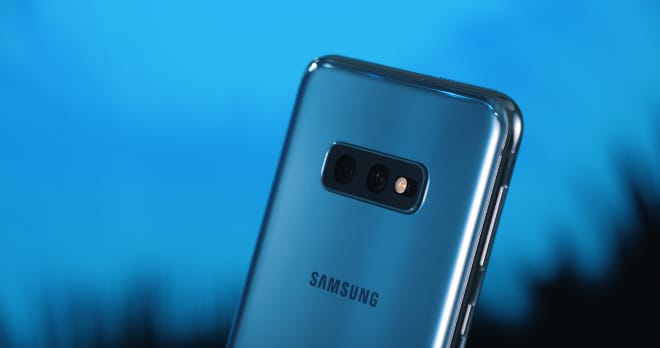 The most impressive phone in the lineup
But it isn't the S10+ that has captured my interest, with its five cameras and 12GB of RAM. Nay, it is the modest S10e which so intrigues me. The S10e is much more to the S-line than the iPhone XR is to Apple's flagships. Whether or not the market responds to that remains to be seen, but the amount of phone you're getting for the amount of dollars you fork over makes this an option that is hard to argue with. It's a fantastic example of an excellent phone that is small. More small phones, please. You're really not missing out on anything important if you choose this phone over its larger, more expensive siblings – which is why I think the S10e will quietly be one of the best phones this year. No, you don't get the ultrasonic in-display fingerprint reader or a bigger battery, but you are getting pretty much everything else – including a headphone jack, which you know I like. You even get the wireless power share feature the more expensive S10s have, which allows you to charge Bluetooth headphones, smartwatches, or even other phones just by placing them on the back of the device. If I were looking for a new phone right now and I could accept the slower software updates and Bixby, the S10e would be hard to pass up.
If you picked up any of the new Samsung phones, consider checking out a ProClip device holder and vehicle mount for your car.