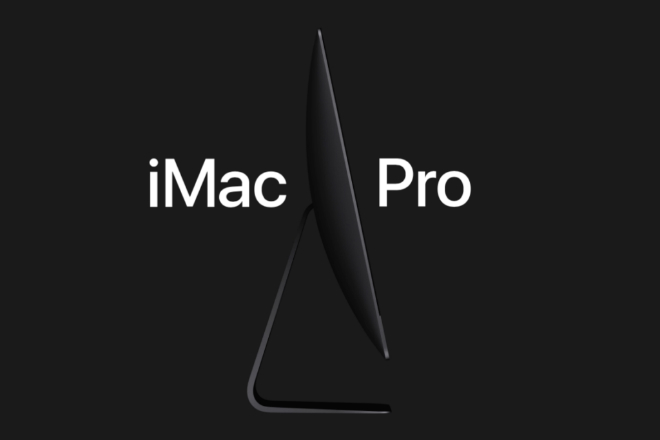 Earlier this year, Apple announced the forthcoming iMac Pro, a new workhorse for the Apple desktop lineup. Previously, the professional desktop offering was last updated on December 19, 2013, named the Mac Pro. This shiny trash-can-like hardware computer did not include a monitor, but promised modular expansion through extensive I/O ports. With the new iMac Pro, released on December 14, an incredible amount of updated power is brought back to the Apple desktop line, but this time via an all-in-one design.
iMac Pro
Announced all the way back in June during the WWDC 2017 gathering, the new iMac Pro is now available for sale, starting at a wallet crushing $5,000. Granted, the performance of this machine is directly tailored at professionals and businesses that have need for such a power option. However, that does not necessarily make the price any easier to swallow.
[Video] iMac Pro
Aside from the Space Grey color-way, at first glance, the new iMac Pro looks exactly like every other iMac since it was redesigned into a slimmer footprint in 2012. Complete with thick bezels, similar dimensions, and an all around unchanged design, the interior is what separates this from any other all-in-one computer.
To keep this post in layman's terms, we won't delve too deeply into technical specifications, but if you want the full details, Apple has a massive iMac Pro specs list to look through. For the sake of a normal conversation, here are the heavy hitting updates that make sense to most people.
iMac Pro: The Specs
5K – This monitor is 27″ diagonal and packs 5120 x 2880 resolution with support for 1 billion colors. For a translation, it is even more sharp than Ultra HD televisions.
500 Nits – It is super bright!
P3 – Wide color gamut with color accuracy, means more, better colors.
8 – Core Processor – 'Normal' computers, you are looking at 4.
Vega 56 Graphics Card – Basically, it is a dedicated processor that just produces the power to run graphics, videos, and the like.
32GB of Memory – 'Normal' computers have about 8.
10GB Ethernet – This means it can handle speeds 10x faster than the fastest in-home connection can even supply, using in-home fiber optic networking.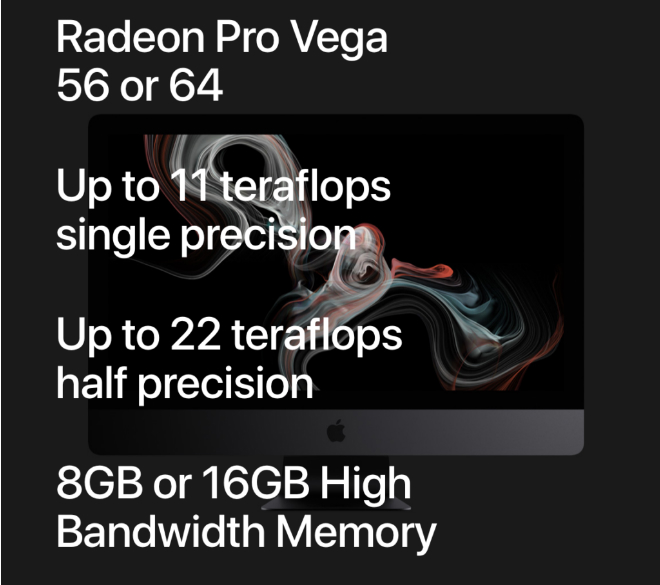 Almost as impressive, is the ability to configure this iMac in all hardware categories, although it must be done when the unit is ordered. Since the iMac Pro is a sealed unit, there is no option to expand or upgrade internals. The computer is upgradable beyond $10,000, if you are really looking to, say, release a feature length film for a theater near you.
With this impressive price tag, one would think it comes with additional software. It does not. iMac Pro customers will be treated to the same set of included software any other macOS High Sierra customer can access on their $1,000 MacBook Air.
This is not a computer you will be gifting for the holidays, or one you are likely to purchase yourself. However, it is an incredible machine, packed into an extremely small footprint. Regardless of future upgradeability or the option to throw in some more RAM, it certainly seems built for the future. Plus, maybe we will see those sweet new gray keyboard and mouse hardware units make it to the open market.