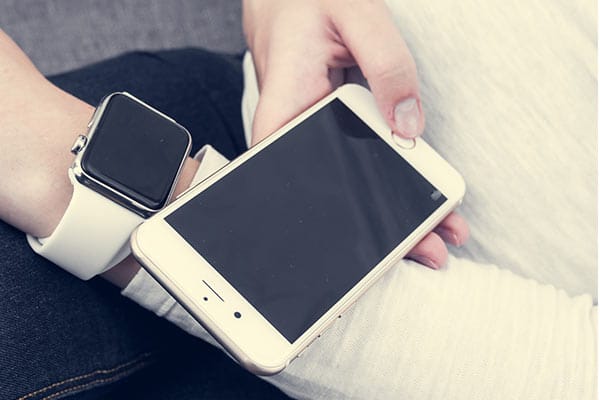 The more you come to depend on using your iPhone, the more pronounced the sense of loss you will feel if the device goes missing. Even with all your important data and settings backed up on your computer or in the cloud, it's still an anxiety-provoking situation that you'll want to avoid at all costs.
It's easy to imagine someone finding your iPhone and accessing private information because the device hadn't yet automatically locked its screen between the time you put it down and someone noticing it's been left behind. It's true that you can enable an app that will help you find and disable your iPhone when it's been lost or stolen. However, you might not have enough time to take care of the situation if someone unethical accesses the mobile device first.
With that in mind, forgetful iPhone users should know that a new app for Apple Watch will remind you if you leave your linked iPhone behind.
Lookout for Apple Watch
The free Lookout app for Apple Watch keeps track of the distance between itself and your iPhone, noted a recent Computerworld article. It makes a noise whenever you are about to leave the area of Bluetooth wireless coverage that links the watch to the phone.
You can also use the app to force your iPhone to make a noise if you can't manage to locate it on your own. Think of your iPhone trapped between couch cushions or on the floor under a table. A meter in the app shows users how far their Apple Watch is from the iPhone as they move toward it.
Quick Facts About Apple Watch
Stainless steel or space black stainless steel case

A1553

model measures 38.6mm high, 33.33mm wide and 10.5mm deep

A1554

model measures 42.0mm high, 35.9mm wide and 10.5mm deep
18 hours of battery life on a single charge
Built-in speaker and microphone
Includes accelerometer, gyroscope and heart rate sensor
If you're the sort of person who easily misplaces things, the new Lookout for Apple Watch app should give you the peace of mind that will come from having a device on your wrist tirelessly working in the background to remind you to grab your iPhone before you leave your current location.