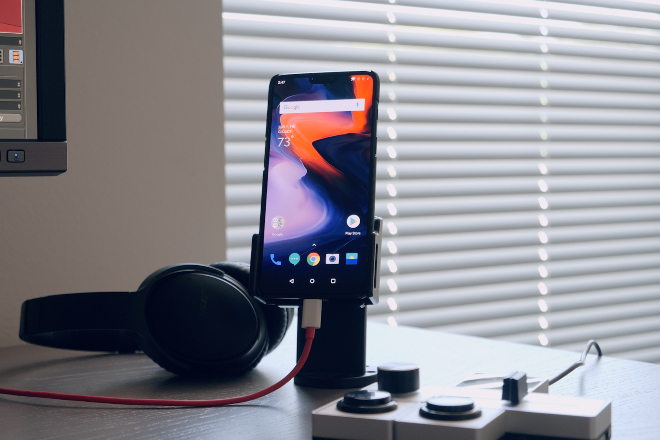 For people who are frequently out and about for work, school or travel, being able to rely on their smartphone remaining operable throughout the day can be quite challenging. Certain tasks will eat up a lot of power, such as leaving Wi-Fi on while you are driving around, which causes the phone to burn energy as it continues to seek new connections as you travel. Streaming videos and games can also eat up electricity faster than you might expect.
As you see the remaining power icon on your device dwindle toward less than 20%, you scramble for a charger so you can continue communicating with people and accessing the Internet.
Under such circumstances, it's certainly tempting to want to use fast charging technology to keep your Android smartphone topped off. In as little as 10 minutes, the fast charger should bring you enough power to operate the phone for a few more hours.
About Fast Charging for Androids
First, keep in mind that just because you have purchased an Android phone that supports fast charging (check the manufacturer details if you are not certain), it does not necessarily mean that the charger that came with the device is itself based on fast charging technology, noted Android Pit. It's possible you'll need to purchase a fast charger.
Fast charging dongles, charging cables and adapters/tips for charging cables allow you to bring your Android device up to 80% in a matter of minutes. But you need to make sure that you only use the highest quality of cables, according to PC Mag, which noted that cables should be certified by the manufacturer, especially if it is a third party and not the same manufacturer as the Android device itself.
The lithium-ion technology that goes into batteries powering modern Android smartphones allows for fast recharging. Consumers who are interested in a fast-charging solution sometimes worry that a faster transfer of electricity could damage the phone's battery.
But in fact, you have nothing to worry about. "When electricity flows, some of it is converted into heat. That's why the manufacturers know how to largely compensate for these negative effects," said Torsten Neumann in an article from The Star.
What will the future bring? You can anticipate that fast charging will be even faster, going forward, and more convenient, when manufacturers start offering reliable, rapid-charging wireless systems that do not require a wall outlet or extension cord, as noted by NPR.
Quick Tips to Boosting and Improving Your Android's Charge
You can make things easier when you start using a fast charger:
Make sure that the charging cables fit your device and are in good shape
Buy adapters from a reputable manufacturer with a good record of customer service
Reduce power consumption by putting your device in Airplane Mode when no internet connection is needed
You'll get more use out of your fully charged Android smartphone when you place it in a sturdy dashboard mount inside your vehicle. Doing so allows you to take advantage of GPS navigation services while helping to keep you and your passengers safer while out on the road.