If you live in the United States, you're sure to have seen some police officers driving Ford vehicles around. Hopefully seen and not ridden in, unless you are a police officer yourself!
New Police Interceptor Vehicles
Having supplied the traditional Crown Victoria Police Interceptor for years, Ford unveiled two new models in September of 2011. Ford now offers police interceptor models for the Ford Taurus (Interceptor Sedan) and the Ford Explorer (Interceptor Utility). We offer vehicle mounts for both of these.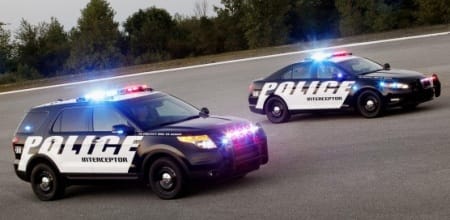 ProClip Mounts in Police Vehicles
If you see a tablet, smartphone or any other mobile device mounted in a police vehicle, chances are it is a ProClip USA mount! We have both a left and center mount for the Interceptor Utility and an angled mount for the Interceptor Sedan.
Check out the left mount in the Ford Explorer Interceptor in this video: