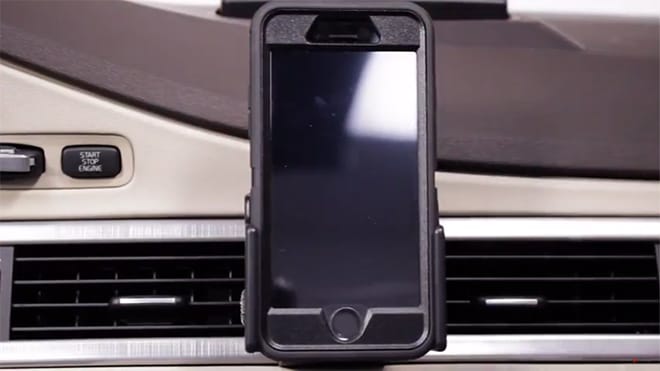 Are you an iPhone user who is extremely protective of your device? Do you have a rugged case and are looking for the perfect phone mount in your vehicle? We have the solution for you!
Adjustable iPhone Holder for Rugged Cases
Our adjustable iPhone holder for rugged cases (511688) is made to fit the Apple iPhone 7/7 Plus as well as the iPhone 6s/6s Plus and iPhone 6/6 Plus with rugged cases. This holder will fit any one of these iPhones with the OtterBox Defender or any larger case. This holder will not fit with a case that is smaller than the OtterBox Defender.
Rugged cases ensure your iPhone is safe and resilient to any bumps or drops your phone goes through. Our universal non-charging holder will keep you and your phone safe while driving.
This holder is simple and easy to install. Watch the video below for directions!
If you use a rugged case, you have probably put it to the test to make sure it really works. Well, with our phone holder, we already did the testing for you. Our universal holder works perfectly for iPhones with rugged cases and is easy to install.