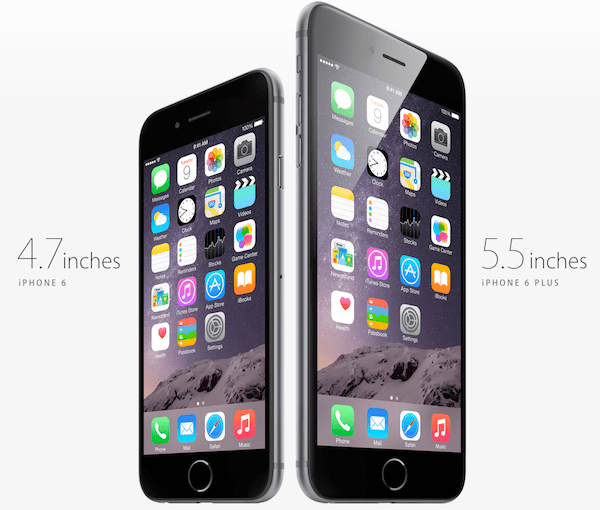 Apple announced on Tuesday, September 9, the newest edition of its flagship device, iPhone 6 and iPhone 6 Plus. Solidifying almost every little rumor leaked over the past seven months, Tim Cook and team took to the Flint Center stage and announced the two newest devices. iPhone 6 and 6 Plus are being marketed as the most advanced upgraded device, since the original release of iPhone in 2007. With a laundry list of updates, it is easy to agree.
Using the moniker "bigger than bigger," Apple is positioning iPhone 6 as more than simply a larger phone, music player and internet communication device, as Steve Jobs described it in 2007. Enhancements were made to almost every aspect of the device, starting with the form factor. As suspected, iPhone 6 is now in-line with the iPad curves and smoothness, which already existed on the iPod Touch 5th gen and iPhone 5c. Losing the iPhone 5 chamfered edges, iPhone 6 is smooth and clean to the eye.
iPhone 5 utilized a diamond cut bezel that clearly marked where the chassis started, but with iPhone the "smooth metal surface seamlessly meets the new Retina HD display. It's one continuous form where hardware and software function in perfect unison, creating a new generation of iPhone that's better by any measure." Measuring specifics, iPhone 6 and 6 Plus confirm rumored sizes of 4.7″ and 5.5″ respectively. Another specific number falls with the advanced A8 processor, which boasts 64 bit desktop class architecture for enhanced CPU and GPU performance.

Thickness is also a great number to highlight. iPhone 6 Plus is 7.1mm thin and iPhone 6 is 6.9mm, both coming in as Apple's thinnest iPhone designs. Even the larger flagship 6 Plus is thinner than iPhone 5s. However thickness is not affecting the ability to enhance the retina display, which also received a bump in breadth, courtesy of the new 4.7″ and 5.5″ sizes.
The iPhone 6 camera received video and photo enhancing upgrades. A new f stop 2.2 aperture will help iPhone photographers. Additionally, the iSight camera will utilize a new sensor and 1080p HD video can be shot at 60 or 240fps for normal or extremely accurate slow motion. Thanks to Focus Pixels, a proprietary tool by Apple, iPhone can now focus much faster.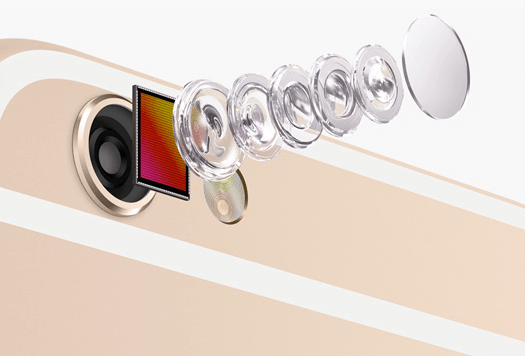 New LTE speeds are introduced alongside iPhone 6. With new internals, iPhone 6 can support 150MBPs download speeds over standard carriers, depending on the carrier, of course. Additionally, WiFi is promising a 3x faster browsing rate. For supported carriers, iPhone 6 can also invoke VOLTE, which is the ability to utilize the faster data network to carry phone calls, as opposed to low clarity 3G networks.
The most radical change, size aside, is the ability to store personal credit card data using the existing Passbook.app. With a new secure enclave, iPhone will store credit card information and access the data when needed based on fingerprint access with Touch ID. The newly included NFC chip will tag team with the Touch ID sensor to allow tap to payment solutions where accepted.
iPhone 6 and 6 Plus go on pre-order starting Friday, September 12. Units will begin shipping on Friday, September 19, or try fighting the crowd at a local retailer. It is assumed, as with all Apple releases, demand will heavily outweigh supply, causing shipping dates to slip into a 6-week-hold mere hours after publicly available.
Keep tuned into the ProClip USA blog as we track further details about the device in more dedicated posts. It always seems when the device actually gets closer to launch, new information is revealed. More importantly, you could try to win an iPhone 6 in our drawing! Also, make sure to sign up for our mount notification, which will be sent out when we have iPhone 6 versions ready.