It's only been a year since HTC released the HTC One, codenamed M7. It was, and still is, a top-level Android phone, with a beautiful metal body, big screen and great speakers.
The new HTC One, codenamed M8, is even more impressive. It's said to rival Samsung from a technological standpoint and Apple from a design standpoint.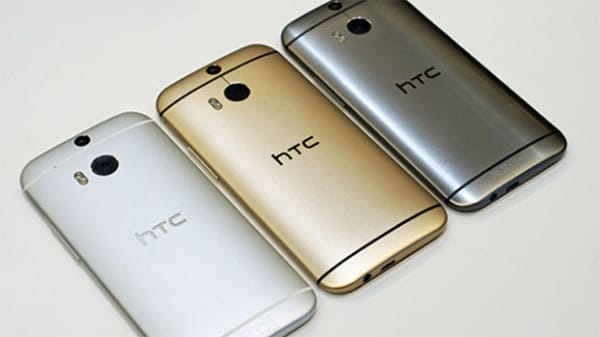 The Beautiful, Redesigned One M8
The new HTC One design incorporates more metal (90% in the M8 vs 70% in the M7) and a bigger display (5 inches and 1080×1920 pixels). The body is also more curved for a better fit in the hand. The Super LCD3 screen is made of Corning Gorilla Glass 3.
It runs Android 4.4.2 KitKat and HTC Sense 6. Memory shouldn't be a problem, with 2 GB RAM, 16 or 32 GB internal storage and a microSD slot for up to 128 GB of extended storage.
It also features a 4 MP primary camera with autofocus and dual-LED flash, 5 MP secondary camera, and stereo speakers with built-in amplifiers.
All of these awesome features come at a price. The Google Play Store version is $699 and most US carriers are offering the One (M8) for $199 with new contract.
HTC One M8 Phone Holders
We have four HTC One M8 holders for phones without a case. The standard holder is in-stock now and the three charging holders are available for pre-order.
For those of you planning to use a case on your phone, like these top-rated HTC One M8 cases on ZDNet, you will need an adjustable holder. Use our medium adjustable holder or try an iOmounts universal phone holder.