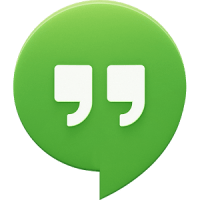 Last November, Google released version 2.0 of Hangouts for Android. This update included many major improvements such as single-tap location sharing, SMS support and animated GIFs. Now, Android users are about to see a few more changes in their Google Hangout app. With 2.1, Google has added a couple of new features and made one other a little easier to use.
The new features include:
Merged SMS and Hangout Messages
Can't remember whether your friend shared that URL in a Hangout or through a text? You now have the ability to look at both as a merged conversation. This is an optional feature that can be turned on or off, depending on whether you want your conversations separated by venue.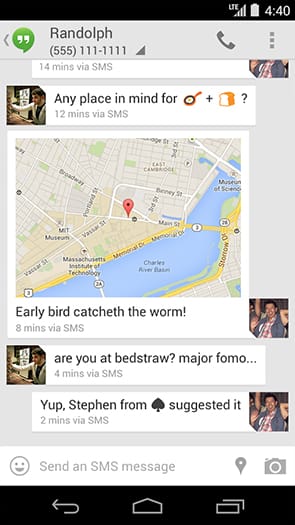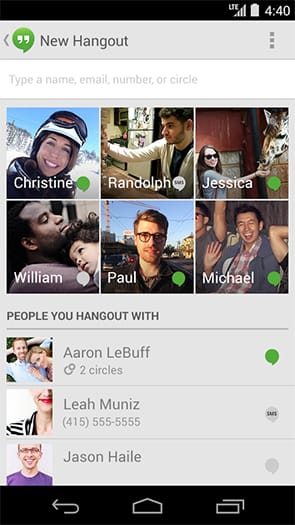 Simplified Contact List
Going through your contact list will include a bit less scrolling. The new contact list separates phone contacts from those who you connect with through Hangouts instead. This makes finding someone on your lists a lot faster.
A New Homescreen Widget
The update also includes a widget for quicker access to recent conversations. Drop it anywhere on your homescreen.
Google also promises that Hangouts 2.1 will include performance upgrades such as improved video. If you don't see the changes yet, don't worry. Google says that they are rolling out the update gradually. You can also get the new version right away by heading to the Google Play store to update manually.
And, always remember: whether your preferred text-based communication is through Hangouts, SMS or Facebook chat, leave your mobile in the car phone mount until you get to your destination. It can wait!
[sources: The Next Web, CNET]