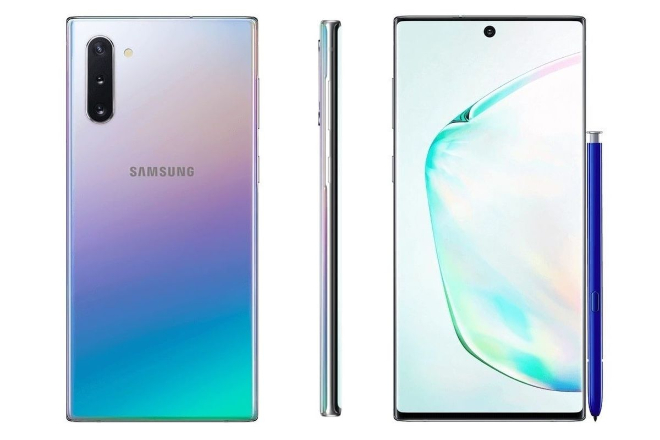 There's nothing like getting a new smartphone with advanced capabilities to help you get the most out of your precious summer vacation time. This is one reason why so many Samsung smartphone users are eagerly anticipating the company's latest product release. Samsung plans to unveil its Note 10 at a special Galaxy Unpacked event set to take place on August 7, 2019 in New York, according to an Android Central report.
Rumors Are Swirling About Samsung's Newest Note
Samsung launched the first Galaxy Note back in 2011, offering just one version of the smartphone at a time, but in 2019, the company may wind up releasing four versions during the Unpacked event. Based on information in ET News, consumers can choose from a 6.28-inch screen or 6.75-inch screen with both being available with a 5G version for power users who need high bandwidth.
If you rely on using a stylus to write or draw on your smartphone, the Galaxy Note 10 has you covered, and is one of the few brands that provide this option. In addition to the regular Note 10, Samsung will also be selling a Note+ version.
Samsung's latest Galaxy Note will have a sleeker look because of the noticeably smaller bezel. The back of the phone will sport three cameras (but the specifications are not yet available).
The Note 10 is expected to have dimensions of 151 x 72 x 7.9 mm while the Note+ measures 1623 x 77.4 x 7.9 mm. For a processor, both models are rumored to have either a Snapdragon 855 or an Exynos 9820. Memory storage is expected to be as much as 12GB in both versions.
Audiophiles who prefer using corded headphones that plug into a jack instead of wireless headphones that must be synced and kept charged will be out of luck with the Note 10 because the headphone jack is gone.
Do You Plan on Being Among the First to Get a Galaxy Note 10?
If you can't wait to get your hands on Samsung's upcoming Galaxy Note 10, you're the type of person who wants to take advantage of the latest in technology and software developments. Once you purchase this smartphone, you can go hands-free while using it with a desk mount, which allows you to position your Galaxy Note 10 at the perfect viewing angle whether you are sitting or standing.