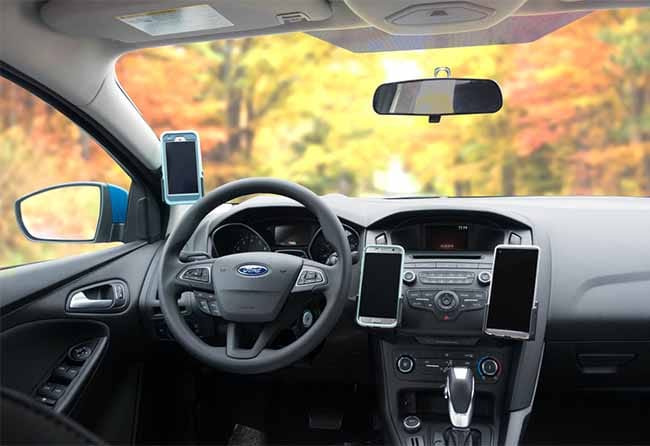 If you are in the market for a compact family car, you might want to consider the Ford Focus. The Ford Focus may not be the sexiest car on the road, but it does have a lot to offer. This affordable family vehicle does not skimp on performance. The fuel economy of the Focus is excellent, the engine is one of the best in its class, and many of the newer models come with a lot of modern auto technology.
The Focus offers a safe and balanced ride with a comfortable interior. If you want an affordable vehicle that offers a reliable driving experience, the Ford Focus is a possible answer. Whether you currently own a Focus or you're considering purchasing one, you can't go wrong with getting a dashboard phone mount to improve your overall driving experience.
Ford Focus Dashboard Phone Mounts
ProClip creates a variety of custom dashboard phone mounts for the Ford Focus. We can be perfectionists, so it's important to us that our dash mounts fit perfectly into the interior of the vehicle in which it will be used. We pride ourselves in the fact that our dashboard mounts look like they came with the vehicle. Our mounting options for the Focus are no different. In fact, we offer mounts for the 2017 Ford Focus all the way back to the year 2000 model. Our custom dash mounts for the Ford Focus are made from high grade plastic and can be installed in less than five minutes.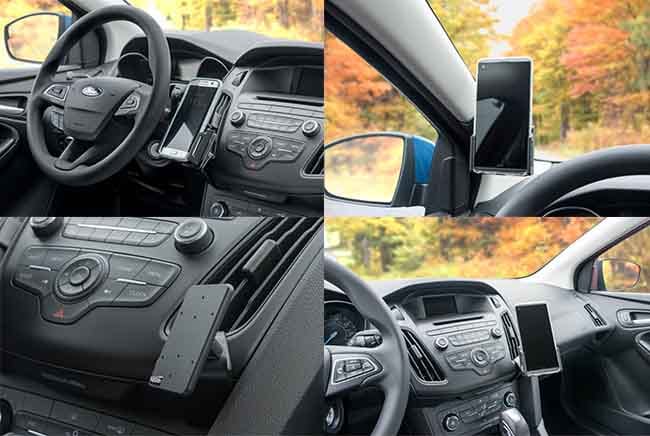 Depending on the year of your Focus and your personal preference, we have four mounting options to choose from:
Console mount
Angled mount
Left mount
Centered mount
Universal and Custom Car Phone Holders
If you aren't familiar with ProClip, it's important to know that the secret to our perfect mount is our two-part solution. The first part is selecting the dashboard mount that is specific to your car or truck. The second part is selecting a phone holder that is specific to your mobile device. ProClip offers custom phone holders that are best for phones that don't use a case. We also offer universal adjustable phone holders for people who prefer to keep a case on their phone. Whether you go with custom or universal, both are available in charging and non-charging options.