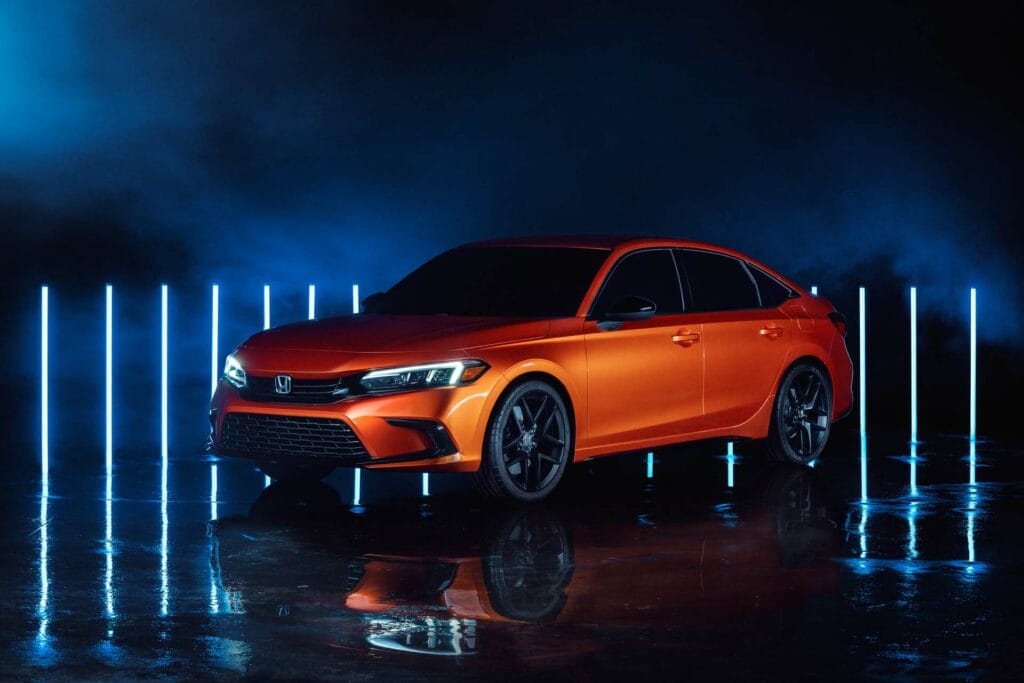 The Honda Civic is being redesigned for 2022, providing drivers with a revamped exterior aesthetic along with several other improvements. Whether you are a college student, the head of a family, single or own a business, you will love the new version of the Civic. This is a democratized vehicle with true mass appeal. A prototype of the new vehicle was recently unveiled, generating considerable hype for the latest incarnation of the Civic. This prototype puts the new Civic's unique body style on full display, revealing it will be shaped similar to a sedan. However, the hatchback version of the vehicle will also be redesigned.
An Inside Look at the new 2022 Civic Prototype
The '22 Civic looks more refined, mature and futuristic. The redesign is highlighted by a cab that is pushed more toward the back, a lowered hood and A-pillars moved backward in relation to the driver to optimize visibility and subsequently, safety.
What About the Interior?
Step inside the new Civic and you will feel perfectly comfortable. The vehicle interior is simple, clean and organized in every regard. The icing on the cake is the new Civic's high-tech niceties including a 9" touchscreen that facilitates infotainment and an easily accessible digital instrument cluster. In fact, the designers behind the new Civic even went to the extent of adding a mesh strip along the dash that conceals the air vents.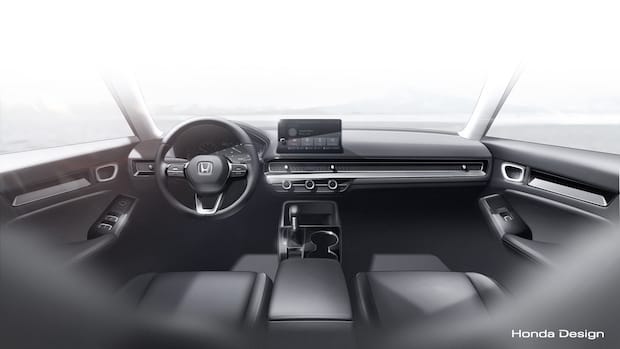 Civic Power
Automotive experts insist the new Civic will feature the powertrains of yesteryear simply because a comparably rigid form of the vehicle's platform will serve as the foundation of the car's latest incarnation. At the moment, the Civic is loaded with either a 2.0 liter or a 1.5 liter turbocharged inline 4-cylinder engine with 205 horses/192 lb.-ft. and 306 horses and 295 lb.-ft., respectively.
Make way for the 2022 Honda Civic
The latest edition of the Civic could hit automotive showrooms this upcoming spring as a '22 model. The sedan version of the vehicle will arrive ahead of the hatchback. At this moment, it is not clear as to when the hatchback version of the Civic, the Si and Type R will hit the market. When the '22 Civic arrives, it will be the 11th generation of the automobile that made its initial debut in the United States in the early 70s.
Stay tuned. Additional details about the '22 version of the Civic will be revealed in the days, weeks and months to come.