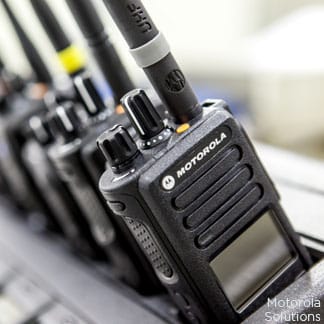 The Channel Partners Expo is an annual gathering of Motorola Channel Partners that are redefining business technology.
Channel Partners create innovative mobile and business solutions that connect customers with critical information.
This year's exhibition runs from March 24 to 25 in Las Vegas, Nevada.
We will be exhibiting at the show and displaying some of our most popular two-way radio, tablet, payment terminal, barcode scanner and mobile computing holders.
We'll also feature our heavy-duty pedestal mounts, which can be screwed into any flat surface to provide an extremely strong and durable mounting solution in many different scenarios.
Our Motorola customer holders and mounting solutions are used across many industries, including public safety, fleet, healthcare and public utilities.
We attended this conference last year as well. Attending is important to us because it allows us to be a part of industry and technology advancements and to show how our latest product developments meet the evolving needs of businesses and consumers.