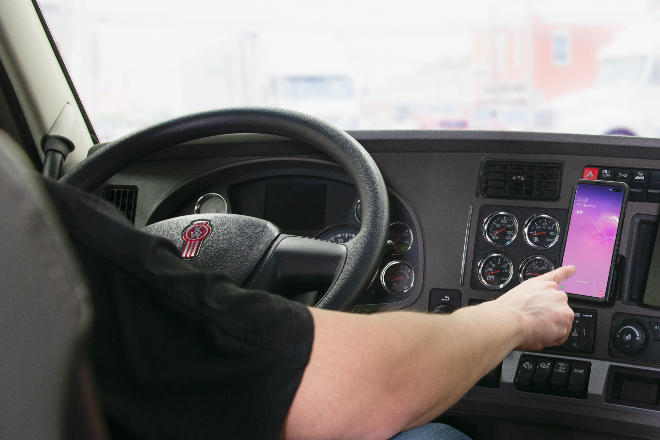 Increase efficiencies and make your fleet of drivers that much safer by choosing a smarter solution for your electronic logging devices. Rather than using multiple devices, stick with a single handheld unit, such as the Samsung Galaxy S10/S10+ or the Note 10/10+. These devices provide your fleet with cost savings by serving as both a communication and mapping guide, as well as an ELD.
One Device for Everything
As a fleet manager, you want to reduce your stress and overhead. This starts with using a single mobile device for as many purposes as possible. If you have a separate mobile tablet and a smartphone for your drivers to use for an ELD, you are responsible for paying, updating, maintaining, and keeping track of double the amount of equipment. Instead, use the Galaxy S10 or Galaxy Note 10 by Samsung that offers 8GB of RAM and an internal storage to manage your hours of service for both communications and ELD.
High-Speed Performance
By choosing a device like those smartphones by Samsung that are ELD compliant, you are able to take advantage of the latest technologies. No-name brand tablets are not going to offer you nearly the tech innovation. For example, with the Galaxy S10 and S10+, you are getting a Qualcomm Snapdragon 855 core processor and expandable memory via internal storage of up to 512GB. This kind of power is what you need when depending on a device for your truck driving fleet.
Adaptable Intelligence
Another area where the Samsung devices shine for service in the ELD department involves adaptable intelligence. With a Galaxy S10 and S10+ your device predicts your user behavior. For example, the device can automatically open the ELD app when you get into your truck based on geo-targeting and predictive intelligence. This adaptability is also customizable using My Routine. The smartphone also features Night mode that naturally adjusts the lighting based on the time of day. For drivers who operate outside of the hours of dusk and dawn, which is the majority of drivers on the roads, this is a vision saver.
Simple, Solid and Secure ELD Mounts by ProClip
The Federal Motor Carrier Safety Administration (FMCSA) requires motor vehicle operators to have an ELD mounting device in use at all times. Our mounting devices for Samsung are custom-made and hand-tooled to fit both the Galaxy S10/S10+ and Note 10/Note 10+. Contact ProClip USA today by calling 800-296-3212 to receive more information about ELD mounts.