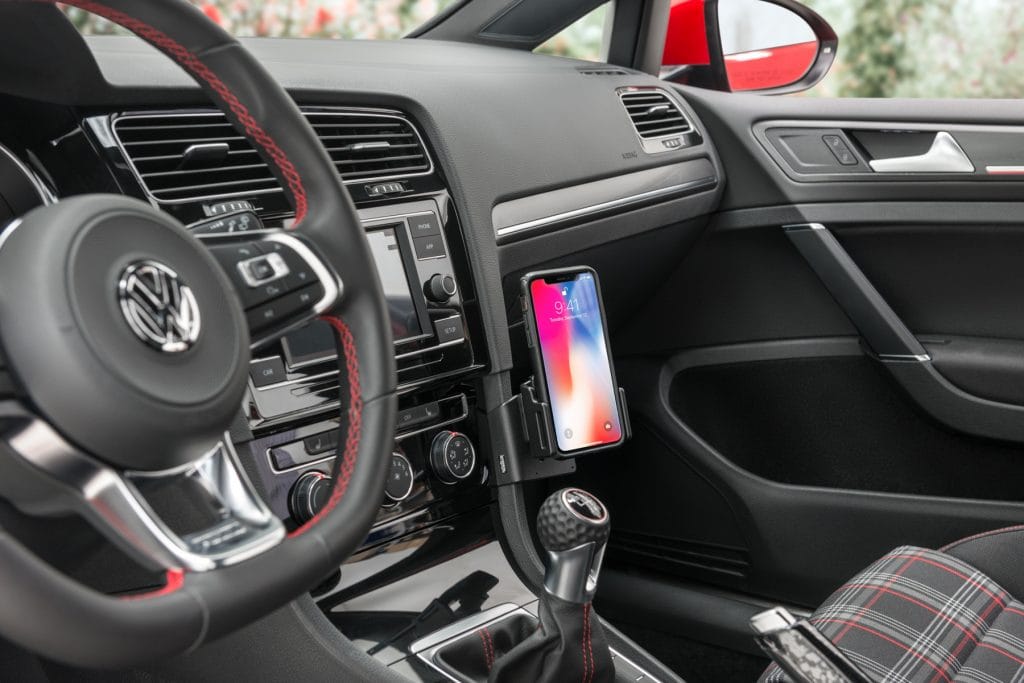 The car world has seen a rapid emergence of generic crossover SUVs and a decline of smaller cars and hatchbacks. One car that remains popular through it all is the Volkswagen Golf. The sporty hatchback is available in many trim levels, which includes the popular GTI trim all the way up to the hot hatch performance Golf R. ProClip USA offers a wide variety of mounting options for all the trims for the Volkswagen Golf.
ProClip Mounts for Golf R (MK VII)
Custom-made for the Volkswagen Golf, the ProClip VW Golf Angled Mount #855238 fits all trims levels for the VW Golf from 2013-2019. This mount attaches just to the right of the climate controls, angled slightly towards the driver. Installation is simple and can be done without dismantling the dashboard. Watch as YouTuber Everythingcpo installs his ProClip in his 2019 VW Golf R.
Dashboard Mounts for Volkswagen Golf (MK VII)
The Volkswagen Golf Left Mount #804855 also fits all trim levels trims levels for the VW Golf from 2013-2019. It attaches to the vent on the left of the driver providing a convenient mounting location for your phone, GPS or performance device like a COBB Tuning Accessport.
We also offer several custom mounting options for older generations of the Volkswagen Golf in all available trim levels. Find the right mount for your car with our Vehicle Finder. If you're looking for a mount for the 2020 MK VIII Golf, contact us at customerservice@proclipusa.com and we'll notify you as soon as the mounts become available.
Hands-Free Cellphone Mounts from ProClip
When you're on the go, it's important to keep your cellphone safely docked for hands-free use. If you use your phone for maps, music or hands-free calling, a ProClip provides a sturdy and safe mounting platform. ProClip device holders are designed to fit your specific device with or without a case. Simply enter your phone model on our website and enjoy safe, hands-free driving. If you have any questions, give us a call at 1-800-296-3212 or email us at customerservice@proclipusa.com.