Welcome to the #ItFitsMe Spotlight Series where ProClip interviews the actual car owner. Omar from Chicago, Illinois owns a super-fast Chevy Camaro ZL1. The generation six Camaro ZL1 is leaps and bounds above the Camaro 1LE in terms of power and performance. Wielding the same Z06 Chevy Corvette 650 HP 6.2 Liter V8 engine, the ZL1 curb weight is a bit heavier and costs an average $15,000 less than its Corvette sibling.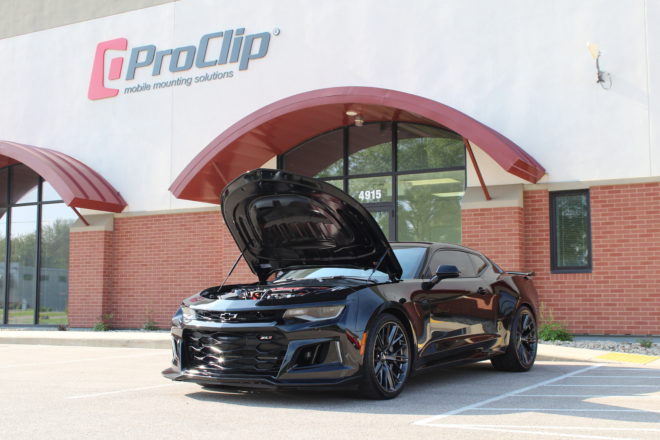 Meet the Camaro Owner
Omar bought the Chevy Camaro ZL1 brand new from his local Chicago suburb Chevy dealer. He first learned about the ZL1 Camaro on MotorTrend after watching a direct comparison video with the affordable Camaro 1LE. Back in 2017, the Chevy Camaro ZL1 was hard to find at local dealerships with only one or two kept on the same lot. Omar spent weeks tracking down a black ZL1 coupe and according to Omar convincing the sales team for a test-drive was not easy.
He added several upgrades to the already loaded ZL1 including Ported Supercharger, Cold Air Intake, Lower Harmonic Balancer, Supercharger Pulley, Headers and Cat Back Exhaust from Corsa Performance. This potent combination raises the rear-wheel horsepower to 725 and potentially 100-300 more horses with Whipple Supercharger. But even without the Whipple upgrade, the stock supercharger delivers some epic whining exhaust notes. ProClip employees at the HQ in Madison, Wisconsin could hear Omar's Camaro coming from a mile away.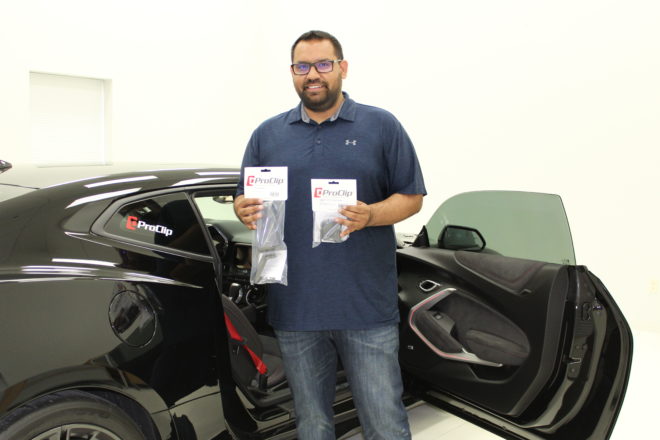 Chevy Camaro ZL1 Specs
Supercharged 6.2 L V8 650 Horsepower
650 LB-Feet of Torque
Magnetic Ride Control
Apple CarPlay and Android Auto
RECARO Performance Interior
The Chevy Camaro ProClip vehicle mount fits all trim levels including ZL1 with leather dashboard. Since the Chevy Camaro has limited windshield clearance, the angled mount offers an unobstructed view placing your smartphone in the perfect dashboard location. The Camaro mount delivers a solid hold and should not interfere with a manual shifter.