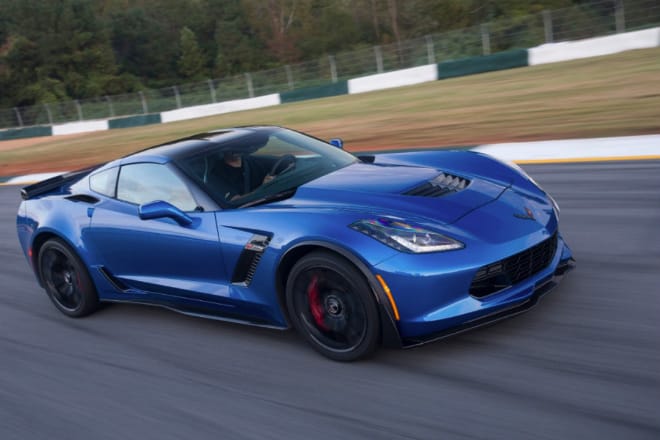 Chevrolet Performance has rolled out new suspension calibrations, enhancing the C7 Corvette's ride handling. It is called Magnetic Ride Control, and—believe us—it is awesome.
Magnetic Ride Control was announced on October 30, at the SEMA Show. It offers several new Track modes, each of which enable quick lap times on both the Z06 and FE7 models.
What's In the Package?
Magnetic Ride Control offers several features. The roster of new calibrations leverages the latest, greatest turning strategies the Corvette development team has to offer, increasing performance while boosting overall ride quality. As a result, vehicles outfitted with Magnetic Ride Control will experience a greater degree of balance, higher linear response and highly reactive driver inputs. The changes, allegedly, are immediately noticeable.
Where is Magnetic Ride Control Available?
Several tests reveal more than a one-second improvement in all lap times captured in the General Motors 2.9-mile Milford Road Course. Magnetic Ride calibrations are available via all Chevrolet dealers for about $340, requiring no hardware changes. All new calibrations require a simple vehicle upload. Magnetic Ride does not impact a vehicle's warranty.
Magnetic Ride Control is backwards-compatible, too. Drivers can experience it on the 2014-16 Stingray alongside new calibrations for both Sport and Tour modes. The 2015-16 Z06, either with or without Z07 features, can be outfitted with Magnetic Ride Control across Tour, Sport and Track modes.
No Hardware Changes Needed
Since the Magnetic Ride Control upgrade is a mere software upload, drivers do not need to worry about hardware changes. The calibration is uploaded rather quickly, and all uploads are friendly to any near-future MRC calibrations. Understandably, software needs to be upgraded. It appears as if Chevrolet has anticipated such needs, giving drivers total control as their vehicle ages over the years.
All installed performance calibrations extend to additional applications, too, which will be announced at a later date. It is not hard to speculate which vehicles will receive the General Motors touch, either. The 2018 Mustang—from the EcoBoost model upwards—is expected to bring Magnetic Ride Control options even further. A lot of possibilities are available, and each is worth looking forward to.