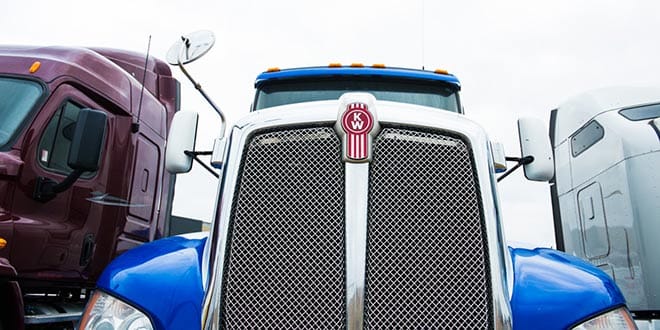 We all want to be safe drivers, however, there are more distractions than ever competing for our attention. Over the past few years, distracted driving incidents have increased. ProClip wants to empower you to put safety first and keep both hands on the wheel.
Distracted Driving Awareness Month
The National Safety Council dedicates the month of April to draw attention to distracted driving. Distracted driving can include updating logs in your tablet or mobile computer, changing the music station, looking up a location on GPS, sending a text or making a phone call. Distracted driving accidents are causing insurance rates to increase, and distracted driving in a company-owned vehicle is one of the top insurance losses.
Cost of Distracted Driving to Business Fleets
The Federal Motor Carrier Safety Administration (FMCSA) passed the electronic logging device rule, or ELD Mandate, in December 2015 requiring all commercial motor carriers and truck drivers to implement certified ELDs by December 2017 for recording hours of service. This mandate is intended to save time and money through reductions in paperwork and fuel costs.
Distracted driving in a company-owned vehicle is one of the top insurance losses, averaging $100,000 per incident. With an increase in distracted driving, it is important for those who work in the fleet industry to understand how to maintain safe driving while using these devices.
ProClip Mounting Solutions for Trucking and Fleet Vehicles
ProClip mounting solutions improve worker safety and productivity. We specialize in business solutions for commercial fleet vehicles. ProClip products are designed with safety in mind and 86% of ProClip customers say they are safer drivers after installing their mount.
Our fleet vehicle mounts keep devices within easy reach and fully charged throughout the day. We offer:
Vehicle-specific dashboard mounts
Heavy-duty pedestal mounts
Device-specific holders for phones, tablets, mobile-computers, two-way radios and more
In the picture below, we demonstrate the Heavy-Duty Tough Sleeve for Hard Wired Installation in a Kenworth Semi Truck with a Samsung Galaxy Tab E 9.6.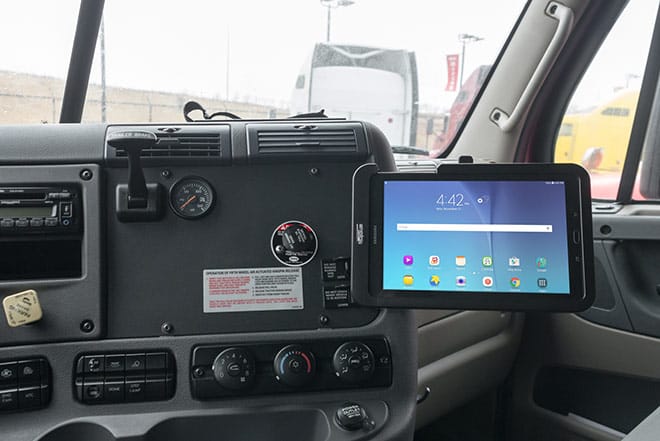 Keep yourself focused on the road and find your ProClip solution today: www.proclipusa.com.