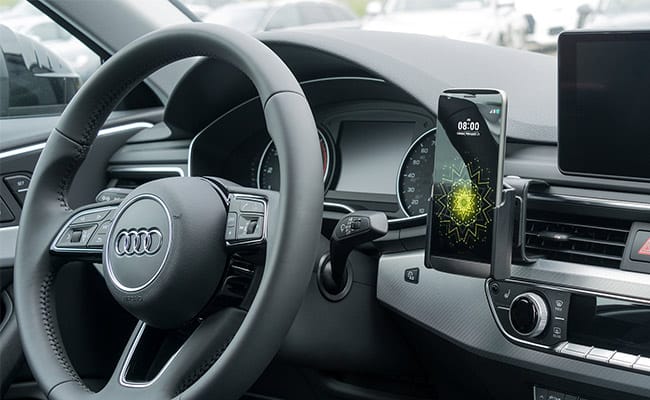 When you think of luxury vehicles, you think of Audi. The Audi A4 is a favorite sedan among luxury car buyers and enthusiasts. This beautifully crafted vehicle hit the roads in 1994 and has continued to evolve into a higher quality sports sedan with every new generation. The Audi A4 provides more than four-wheel-drive, it offers the luxurious style, up-to-date technology, and the sportiness car enthusiasts crave.
A sports sedan of such high caliber deserves to have the finest accessories. ProClip offers the perfect dashboard mounting solution the seamlessly fits into the grooves of your dashboard. Our phone mounts provide a secure fit and keep your phone safely within eyesight and within reach. The majority of ProClip customers feel more organized and safer after installing one of our mounts and the number one reason they chose a ProClip is for the custom fit.
Audi A4 Angled Dashboard Phone Mounts
Our Audi A4 angled dashboard phone mounts are custom designed to fit your vehicle and will not cause any damage to your dash. The mount is made of high grade ABS plastic and is compatible with any of our phone holders. And just in case you aren't a fan of the angled mount, we also offer a variety of phone mount locations for the Audi A4.
Don't have a Audi A4? Not a problem! This angled mount is also compatible with the other Audi models listed below:
A4 Allroad
A4 Avant
A4 Sedan
A5
S4
S4 Avant
S4 Sedan
S5
Custom and Universal Phone Holders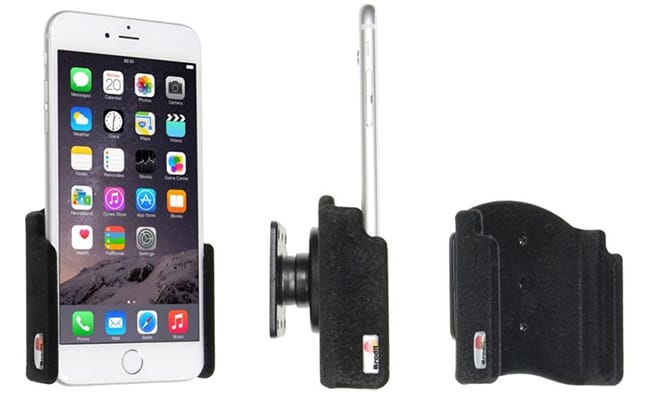 Once you've selected the phone mount you want, the next step is to select a phone holder. We take the same approach to our phone holders as we do our mounts. We create phone holders that are custom to the mobile device. It doesn't matter if you're an Android, Apple or die-heart Blackberry user, we have a custom phone holder for you. But we believe in options, so we also offer universal phone holders. These are great if you like to keep a case on your phone or plan to share the mount with more than one person.