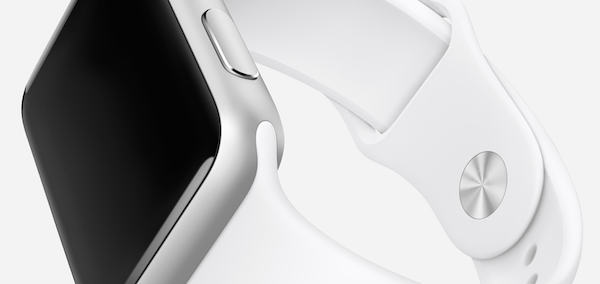 On Friday, April 10, Apple opened its online and brick-and-mortar store locations for Apple Watch pre-orders. At 12:01AM PDT, early adopters rushed to Apple's website or Apple Store app to place orders for the device, which was launching on April 24. Amid fantastic demand and a seemingly dry product supply chain, getting a Watch will now require a three month wait.
An oft reliable industry analyst from KGI Securities, Ming-Chi Kuo issued a report estimating global pre-orders exceeded 2.3 million devices. Via MacRumors, Kuo states,
We estimate production of Apple Watch around 2.3mn units in March-May. Mass production of Apple Watch began in March and will likely reach 2.3mn by end of May. Considering that most consumers who preordered will not get the device until June, we estimate global preorders of over 2.3mn units, with Apple Watch Sport, Apple Watch and Apple Watch Edition representing a respective order allocation of 85%, 15% and less than 1%.
The midnight frenzy caused shipping dates to dwindle even more quickly than the iPhone 6. From our own confirmation, shipping dates slipped into May and June as quickly as 12:14AM PDT, merely minutes after the stores became live.

With intent to more adequately adjust consumer expectation, Apple took the April 24, 2015 launch date off the store.apple.com landing page. The adjustment seems to coincide with an internal memo by Angela Ahrendts, senior vice president retail and online stores. She outlines the success of the Apple Watch popularity. Eliminating the set date of April 24 could be linked to her comment to store employees,
many of you have been getting questions asking if we will have the watch available in stores on April 24 for walk-in purchase. As we announced last week, due to high global interest combined with our initial supply, we are only taking orders online right now.
She continues, explaining that in store stock and availability could potentially be an issue through the end of May. Consequently, the Apple Watch will be the first online only launch product in at least a decade. Early adopters will still be getting their orders well into the summer, causing regular adoption rate to potentially slow through the entire fiscal year.
The issue will also cause concern for Apple Watch development with third party companies. Although Apple's development platform Xcode has included Apple Watch companion development capability for some time, it may take months for developers to get their hands on the physical hardware. Without the device in-hand, it will be difficult for developers to truly optimize their apps, as so much of the user experience is lost simply running simulations on a desktop.
If there is any positive news to be gleaned from the situation, some pre-orders continue to show the initial delivery window of April 24 to May 8; however, there are no reports of the products actually receiving a shipping confirmation from UPS or FEDEX, Apple's preferred U.S. delivery companies. Assuming the public is interested in getting an Apple Watch in the next four months, it is important to place the order today. Finally, do not expect to wait in line next Friday because Angela Ahrendts made it clear, no one is walking away with an Apple Watch.
If you prefer to see Apple Watch and play with it before ordering, you may sign up through Apple's website for a 15 minute guided try-on session.