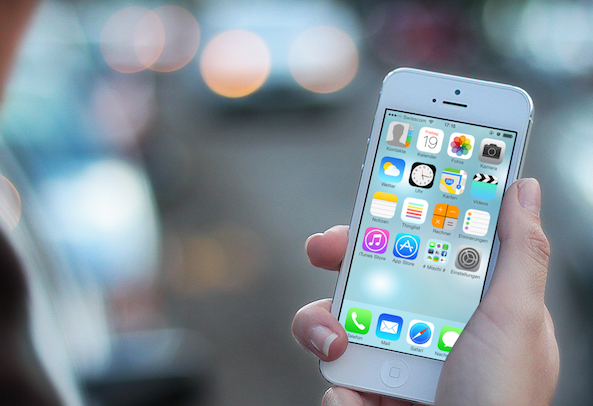 At this point, customers around the world are getting settled with new devices. Continuing to manufacture behind demand, Apple is certainly doing very well with its new handsets, both the iPhone 5c and iPhone 5s. Of two new form factors, the 5s is still on back order with most retail locations, even Apple's own store, which recently reported a 2-3 week waiting period for the 5s.
Taking a not-so-wild guess, the 5s is in higher demand than the 5c because of many new features and hardware updates to the device. Hardware upgrades coupled with the new operating system, iOS 7, some users may find it difficult to adjust to the new surroundings. As several of the new software features are hardware dependent, Apple recently updated the iPhone 5s website to include a tips and tricks section, several of which are highlighted below.
Photography
A new burst mode is included in the Camera app. Capturing multiple, sequential shots is made simple by tap-holding the on screen shutter button. With up to 10 pictures per second, users are hopeful to take the perfect shot. The Photo app stores the burst recorded photographs in a single location, which allows the user to pick favorites and easily delete the unwanted remaining photos. The app even suggests which pictures are most optimal by scanning for faces and open eyes.
Swipe Gestures
Borrowing some tricks from the jailbreak community, iOS 7 adds gesture control to iPhone in addition to iPad. Most notably, deleting mail and messages changed direction. Almost a more natural movement, swiping messages and emails from right to left allows the user to delete or archive items.
Assisting web navigation, Safari now includes gestures as well. Two navigate backward, swipe from screen edge left to right and the page physically moves on the screen, backing to the previous page. Similarly, moving forward uses a swipe from screen edge right to left, causing the page to advance. This type of navigation works throughout almost all native iOS 7 app screens.
Swiping is also a new feature in Calendar. It is now much easier to navigate through dates by simply swiping through either days, weeks, or months.
Safari
The included web browsing app, Safari, is also greatly enhanced. Adding a small personal opinion, the best new feature is Safari page tabs. A new thumbnail preview allows the user to scroll through infinite open windows in Safari.app. Swiping up or down scrolls through the images and swiping a window from right to left will close the window. Ordering the windows is made simple by tapping and holding the window to be reordered, then dragging it to the correct location.
A smaller, less noticeable upgrade is the unibar used for webpage and search strings. If a complete web address is entered, Safari.app navigates directly. However, if a search string or incomplete address is entered, a Google search is completed instantly. Safari will even preload the top Google hit in the background, which prevents a longer loading time when navigating to the page.
Additional features are scattered across the whole of iOS 7 and sampling them in a small post is impossible. The above items are merely a highlight of a more advanced operating system employed on all new Apple mobile devices and upgradable on a majority of legacy devices. Of course, ProClip is still excited to find new features on a regular basis for these new devices, but decidedly proud to have new mounts for the 5c, which were announced earlier this week. For all of the new adopters, head over to the site and check out the new options.