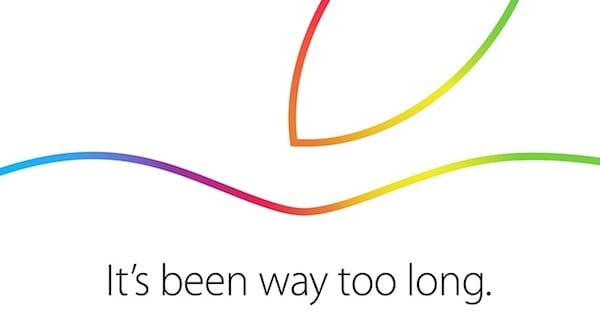 Matching Apple's current fall trend, it announced new iPads last Thursday. Teaming with the new iPad Air 2 and iPad Mini 3, a refresh also came for the iMac and Mac Mini. Of the devices, the iPad Air 2 and Retina update for iMac were the most astonishing. Taking a search through the blogosphere turns up several varied responses to the refreshes, which were more revolutionary than evolutionary. Check out the major changes below and judge for yourself.
iPad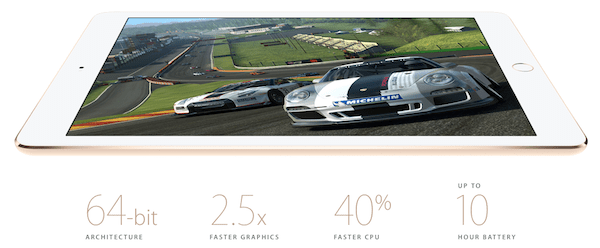 iPad Air 2 is boasting a 64-bit desktop grade architecture with 2.5x faster graphics and 40% faster CPU. This is made possible by the new A8x processor, which is a step higher than the recently released iPhone 6. It maintains an approximate battery time of 10 hours, which is about the same rating as recent, previous generations. iPhone 5s+ users, will be excited by the new Touch ID inclusion, which will allow in-app and online shoppers to simply use their finger print to make purchase or App Store downloads thanks to iOS 8.1's Apple Pay.
All of these new features are crammed into a chassis that is 1.4mm thinner than the first generation iPad Air. At 6.1mm thin, the iPad Air 2 is about the thickness of a men's wedding band or thinner than a pencil's thickness. The iPad Air 2 is exactly the same depth of the iPhone 6 Plus. For a more shocking comparison, iPad Air 2 is less than half as thick as the original iPad.

Enhancing the Retina display with 3.1 million pixels, Apple combined three separate layers into one, eliminating an air gap. Removing this gap creates a more vibrant screen that is similar to the iPhone 6. The cover glass, touch sensor, and LCD are now packed into a single, fully laminated display. The laminated display is a new custom technology that adds an antireflective coating, reducing glare by 56 percent and, according to Apple, makes iPad Air 2 "the least reflective tablet in the world."
In a minor update, the iPad Mini 3 receives Touch ID, but remains relatively unchanged other than a small processor bump.
iMac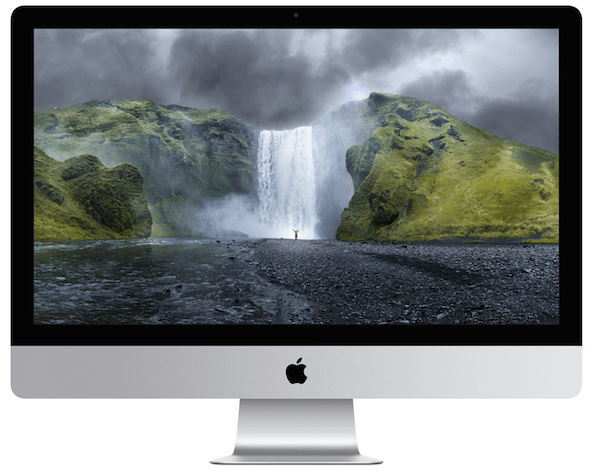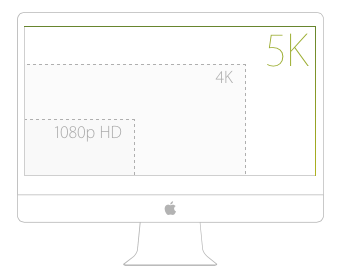 Bringing the iMac into the Retina family, it now boasts a 5K display with 5120 x 2880 resolution. A stunning 14.7 million pixels are crammed into 23 different layers, assembling into a 1.4mm display panel. The iMac supports 4x more pixels, but uses 30 percent less power to prevent over heating in such a thin housing. Another addition for photo compliance, the 5K display is true-to-life color. The whole package retains the previous generation form factor with a 5mm edge. This also continues without a disk drive, but offers a seamless design, making even the iMac a unibody.
Using a 4GHz core i7 processor the iMac is certainly the fastest ever made. A dedicated GPU will make sure graphics performance is top notch while editing pictures and video. A 1TB Fusion Drive comes with each iMac with Retina 5K display making sure even data storage and retrieval is extremely fast. The Fusion Drive is Apple's proprietary mix of both a Solid State Drive (SDD) and Hard Disk Drive (HDD), where OS X is stored on the SSD side along with the most retrieved files. The Fusion Drive then allocates files back and forth from drive to drive depending on usage. WiFi will also be the fastest with 802.11ac. USB 3.0 moves data quickly, including Thunderbolt 2.0 and BLE 4.0.
Mac Mini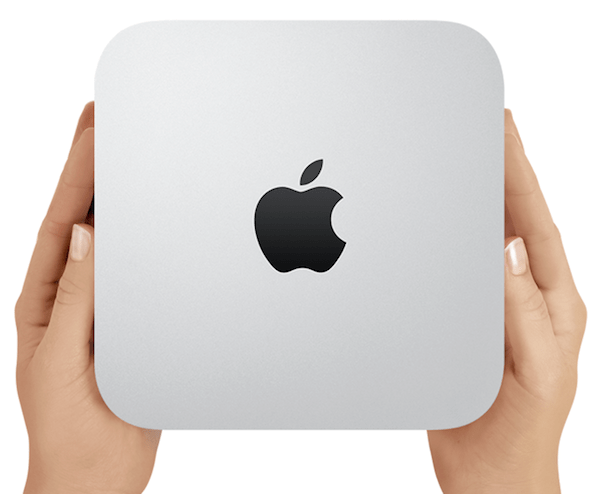 The Mac Mini received minor updates, but was due for some attention. The most notable update was, arguably, the price drop to $499. Mac Mini is one of the less popular Apple computers, but the smallest and most versatile. A Mac Mini, pictured above, at 7.7″ square holds a footprint only slightly larger than an Apple TV, but packs an entire computer into its small walls.
Fourth gen Intel Core processors are not the fastest on the market and the HDD is upgradeable to SDD that would be 50% faster. Wireless performance received a large upgrade to AC and the intel graphics can be upgraded to 90% faster than the previous generation. Thunderbolt 2 makes an appearance and HD outputs make it easy to connect to a TV or monitor.