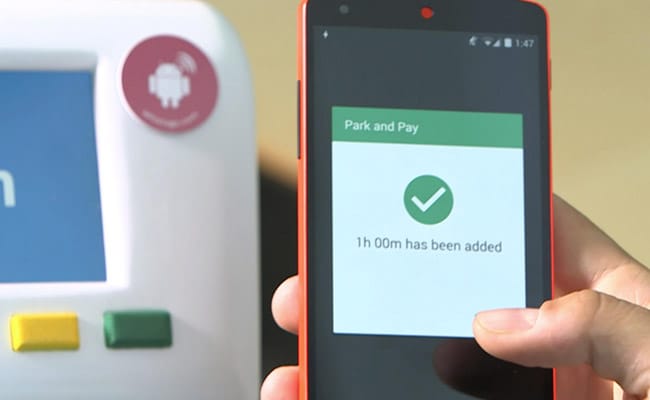 (Image via Google)
The rising popularity of smartphones has been driven largely by the sheer number of apps that help users perform a wide variety of tasks, downloadable while on the go through cellular data networks or WiFi hotspots.
Unfortunately, sometimes apps are so big that they take too long to download to be convenient, or users have limited bandwidth because of spotty reception and have to give up on the download until they can get to a location with better coverage.
Have you ever wanted to run just one small component or feature of an application on your Android device and didn't want to spend the time or use up memory on your phone to download the entire app?
Sometimes apps have too many features to justify keeping them on your smartphone or tablet. It would be a shame to forego access to a feature or particular option of an app just because it's too big. To that end, Android developers are working on a new way to let users run software on their device. This is where Android Instant Apps come in.
What Are Android Instant Apps?
Android Instant Apps are versions of apps that are developed so that their features are modular, letting you download just the element you need, noted a recent report at Pocket Lint.
For example, consider a Google parking meter app. All you want to do is use the app to pay the meter with your device just once while you are downtown. You don't want to wait to download the whole parking app, let alone leave it on your phone after this particular event. After the developers release an Android Instant App version, you can use just the payment component and then delete it after you finish your transaction, freeing up space on your device.
Android Instant Apps are still in the early stages of development and are not yet accessible to the general public. If you're interested in trying Android Instant Apps now, you can sign up to request early access to the Android Developers site. Enter your contact information and Android Developers will notify you if you have been selected for early access.
Busy Android users who save time with Android Instant Apps will also want to free up their hands when running these apps. Having to hold your smartphone to run an app is not always convenient, especially when you are pressed for time to meet a deadline. You can free up your hands by putting your smartphone in a table stand, and work more productively.