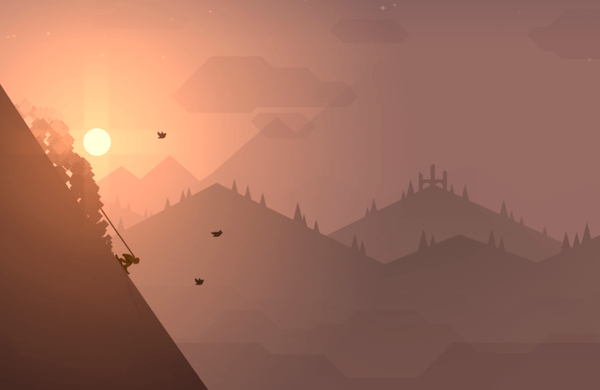 In the Apple App Store, where millions of apps hope for download, it is rare to find a solidly constructed, beautiful, and well designed game. For years, people have banked on Angry Birds, Doodle Jump, Temple Run and more recently, Candy Crush. While those games are agreeably "well done," maybe "addictive" is a better word, it is clear that good games are rare and difficult to stumble across.
Consequently, this article aims to highlight a new contender in the "well done" space. Alto's Adventure is tagged as "an endless snowboarding odyssey" by indie developer group Snowman. It is often difficult for indie devs to gain widespread recognition for their games; unless, the blogging community takes note first, followed by the secret room of App Store curators in Cupertino.
For the past few months, there have been rumblings about Alto's Adventure. The trailer, which began to circulate more widely, yet still quietly, raised more than a few eyebrows.
Alto's Adventure launched Thursday, February 19, and garnered a coveted spot on the App Store home page as a Best New Game. The universal app, meaning it is native to both iPhone and iPad, is a minimalist dream world of forest, towns, mountains, valleys and snow storms.
As portrayed in the trailer, you play as a snowboarder on an endless downhill descent. This is a play on the original endless runner genre, made famous by games like Temple Run and Jetpack Joyride. One could argue Doodle Jump, a 2008 smash hit, was the first "endless jumper." It is more of a chicken-or-the-egg argument for the armchair analysts.
Alto's Adventure is a quickly paced and rewarding game. Leveling up is made clear by three individual goals for each. Accomplishing things like touching llamas, doing double backflips or shredding across a flag line, comes very easily in the first few levels.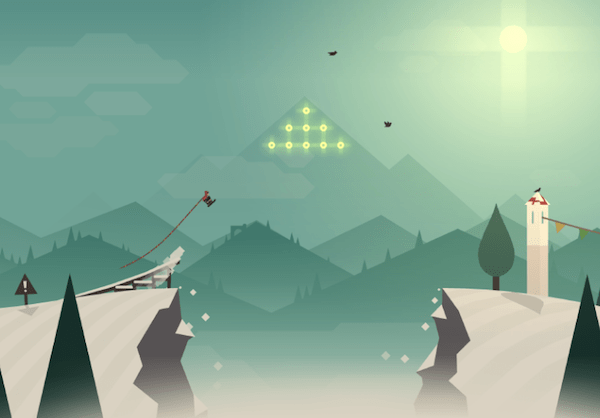 As Alto performs tricks and combos, he descends much more quickly and noting the speed is Alto's scarf length. However, continual tricks and combos are necessary to maintain an increased speed. Speed is necessary when jumping chasms or outrunning Elders, which are the only villains in the game and will chase you down for waking their tented slumber.
Along the mountain are standard obstacles that need to be avoided, including camp fires, rock formations and valleys. Game play is extremely simple, so clearing obstacles is fairly easy but becomes more complex with speed. A single tap will jump, where a tap-hold will perform a backflip.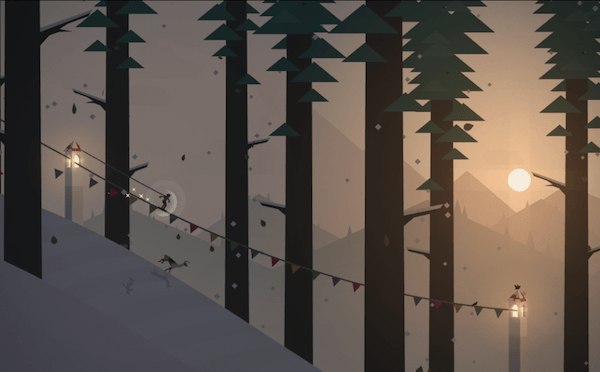 The soundtrack is a bit repetitive for our flavor, but the sound effects are amazing. The soft carving noise the snowboard makes down the mountain…the birds that flap and fly away, the thunderstorms and snowstorms; all of it is best enjoyed with headphones.
We found ourselves tucked away for a minute or two trying to get in a few downhill runs between meetings. It is quite an addictive game and we highly recommend it. At $1.99, some will opt out simply because it is not free; but the game does not pose any form of in-app-purchase. Therefore, you get everything you pay for, without being harassed to purchase an upgrade.
Grab yourself Alto's Adventure for the weekend and hunker down – games like this are infrequent and should be treasured.